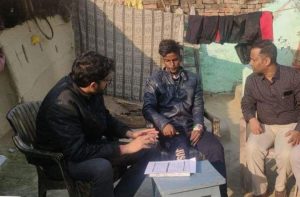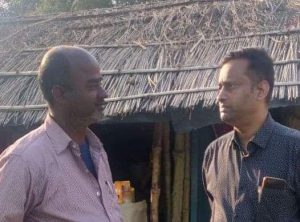 While doing placement Verification NIRDPR team came to know about Mr. Santosh Kumar Kamat,Who had Joined a company in Delhi after training under DDU-GKY.However NIRDPR team came to know that Mr. Santosh is sick due to Dengue during job. Hence because of this,Mr. Santosh came to his native village from Delhi to Darbhanga district. On further Interaction Mr. Santosh informed that he is not able to meet his needs because of his illness.
Observing the great difficulty faced by the candidate, NIRDPR  team decided to talk with the candidates family members after discussion the team went to the candidate's village.
In this difficult situation NIRDPR team counselled Mr Santosh and prayed for his quick healthy recovery. The NIRDPR team also motivated him to rejoin his job after recovery.
Lastly placement verification was done with support of their family and the positive spirit of the candidate.
NIRDPR  have a team that is truly passionate about #RuralDevelopment and improving the life of the #RuralIndia