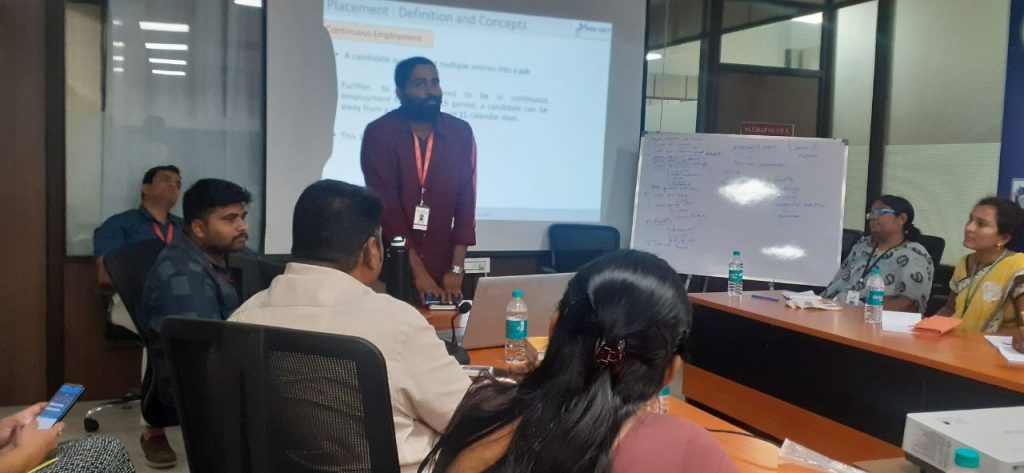 A training program is organized by NIRDPR at SEEDAP office, Vijayawada on 7th and 8th of Jan 2020 for the PIAs who are working in the state of Andhra pradesh on placement procedures.
In the state of Andhra Pradesh all the DDU-GKY projects are running in batch mode and the fund release conditions are as follows 1. Payment will be made in 3 installments. First Installment – 40% of the Training fee as per Batch size verified, confirmed by SEEDAP officials + One Time Travel Cost+Uniform Charges+ Assessment & Certification Charges+Post Placement Charges+ Food & Accommodation Charges, Second Installment – 40% of the training Fee after completion of training + Food and Accommodation Charges + Assessment & Certification and 3 months after placing the candidate and after completion of verification, Third and Final Installment- 20% of Training Fee after one year tracking from the date of completion of training
Officials from 25 PIAs have participated in the program and team have explained about the installment conditions and the placement procedures of DU-GKY. As per the order issued by SEEDAP, PIAs have to offer the job within 1 month of the training completion in-order to consider the candidate as placed in the project.