76th Independence Day Celebration at NIRDPR
Independence Day was celebrated at NIRDPR on 15 August 2022. Dr G Narendra Kumar, IAS, Director General, NIRDPR hoisted the national flag as the Chief Guest and addressed the audience.
The DDU-GKY personnel actively participated in the "Har Ghar Tiranga" campaign as well.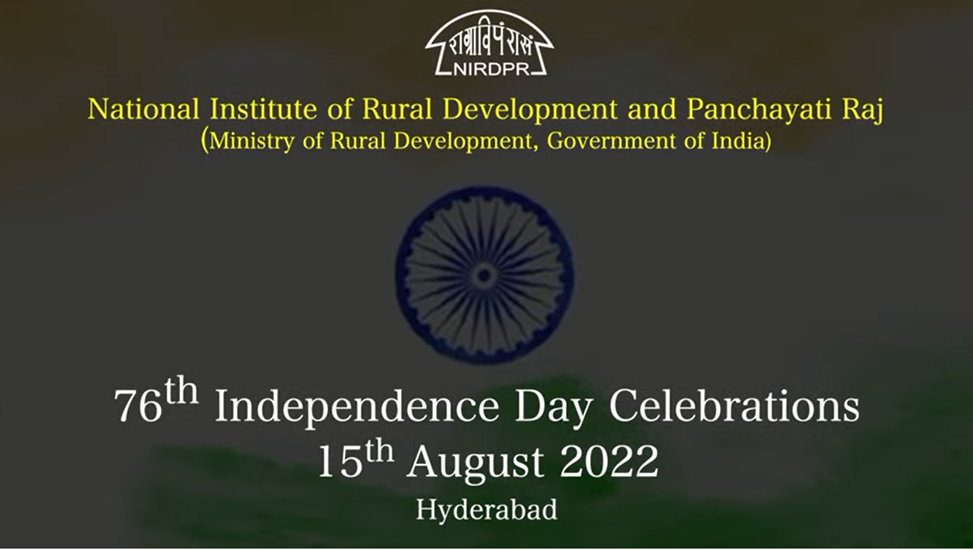 Please watch the video here https://youtu.be/vi4cdBSGD3A
---
Himayat Celebrates Independence Day in Union Territory of Jammu & Kashmir
Himayat celebrated Independence Day with full enthusiasm and gaiety across all the training centres in Union Territory of Jammu and Kashmir. A series of activities like Chart Making, Rangoli Making, Songs, Dances, Symposium, Debates etc were organized in weeklong celebrations. National Flag Hoisting, Parade etc were also organized in some of the residential training centres.

---
Kaushal Bharat News
Training on "Kaushal Bharat Refresher Programme" for PIAs was conducted on 04th – 5th August 2022 by the Kaushal Bharat team.

2 days Workshop on Kaushal Bharat all modules specially focussed on RSO and Placement modules to Arunachal Pradesh SRLM, NABCONS(CTSA), E&Y(TSA) Team and PIAs.
Handholding training session on Kaushal Bharat for Bihar SRLM was conducted at NIRDPR Campus.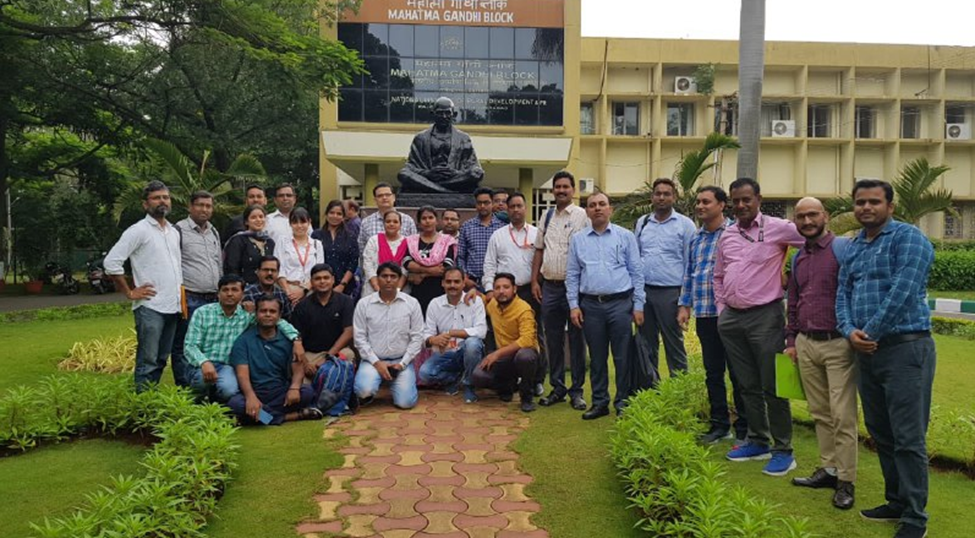 A workshop on Kaushal Bharat Testing Module was conducted at NIRDPR campus with MoRD and Kaushal Bharat team
---
Indian Pest Control Association Annual Convention-2022
Mr. Surajit Sikdar, Assistant Director, Skill Innovation addressed the IPCA convention on the intervention of NIRDPR to formalize Skill Training in Pest Management and affiliation of Training partner.

The session focused on the importance of service sector in employment generation, followed by the position of Pest management industry in the skill development landscape and the need to improve the status and visibility of the sector by raising the bar on quality standards through formal skilling and how NIRDPR can help in doing so.
---
Monitoring protocol for skill training: DDU-GKY, Punjab
An Interactive session with District Mission Management office bearers to discuss various aspects on Monitoring and Evaluation for DDU-GKY projects in the state of Punjab was conducted on 8th August 2022 at Chandigarh. In addition, real-time issues were addressed by subject matter expert from NIRD&PR and also introduced Kaushal Aapti as an effective and efficient tool for Mobilization and counselling.
The Point for discussion during the session were:
Protocols for monitoring projects
Strategy for implementation and key non-negotiables
Protocols for inspection and compliance monitoring of DDU-GKY training centres
Use of MIS to undertake fortnightly monitoring of PIA performance
Quality audit of class room using CCTV footage
Enhancing the DDU-GKY brand by standardizing the look and feel of DDU-GKY training centres and the quality of training centres.
The session was well received by the officials of PSDM and expressed the need for more such sessions from the NIRD&PR team.
Glimpses of the session:

---
Tripura Rural Livelihood Mission conducts alumni and CxO meet in August 2022
Tripura Rural Livelihood Mission had an alumni and CxO meet on August 29, 2022, as well as a job mela on August 30, 2022. The two-day event was attended by Shri Laihlia Darlong, IAS (Principal secretary RD, Tripura), Dr. Sandeep R Rathod, IAS (Special secretary RD, Tripura), and other dignitaries. During the alumni meet, alumni candidates shared their experiences and motivated the current candidates. The best employees among the PIAs received appreciation prizes, while during the CxO meet, dignitaries discussed numerous challenges with employers as well as the talent gap that needs to be filled in Tripura State. During the job mela, candidates were interviewed, and offer letters were distributed to those who were selected. The offer letter has been handed to the candidates by dignitaries.

---
Janamashtami Celebrations at Apollo Medskills, Jammu & Kashmir
Himayat enrolled trainees of PIA M/S Apollo Medskills Pvt Ltd organised a Dahi Handi on the eve of Krishan Janamashtami in their residential training centre located in Talab Tillo, Bohri, District Jammu of UT of Jammu and Kashmir. All the trainees of undergoing batches and staff members of Apollo Medskills Pvt Ltd participated in the event. Trainees dressed in ethnic wears performed Krishan Dance, Dahi Handi, Flute playing etc..
---
Har Ghar Tiranga Campaign by Himayat Students
On directions of HMMU, Himayat centers organised Campaign under the aegis of Azadi ka Amrit Mahotsav to encourage the people to bring the Tiranga home and to hoist it to mark the 75th year of India's Independence. Enrolled candidates of Himayat training centres across various centres in UT of Jammu & Kashmir organised Har Ghar Tiranga Campaign as part of Azadi ka Amrit Mahotsav.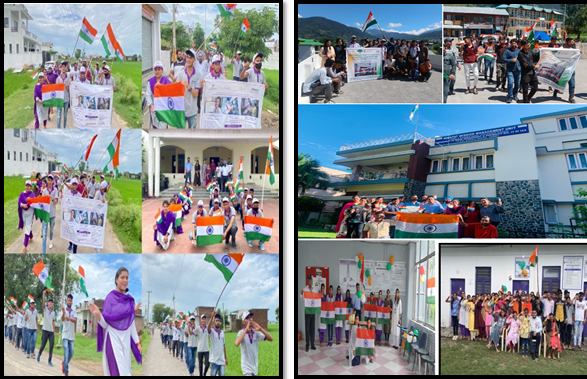 ---
DDU-GKY Workshop and Review: Andhra Pradesh
Vijayawada, Andhra Pradesh Dated: 24.08.2022
Meeting was chaired by Shri Saurabh Gaur IAS, Principal Secretary Skill Development & Entrepreneurship to Government of Andhra Pradesh and Shri Syam Prasad Reddy, Chairman of SEEDAP. The workshop was led by Mr.Maheshwar Reddy, CEO SEEDAP and Executive Director, SEEDAP. A total of 85 members, Heads of Active PIAs in the state have attended the workshop.
Key note address was delivered by CEO, SEEDAP. The Principal Secretary reviewed the functional progress of SEEDAP and issued certain directives such as:
All Trainers (Domain and Non Domain) has to get certified through Takshasila portal in their respective domain and other staff working under the department including SPMs at HQ and Managers at Districts also to get certified.
Direct placements taken up under DDU-GKY shall maintain convergence with line departments involved in the same activity and shall prepare a common calendar for at least a year on the said activities.

SEEDAP shall coordinate with Industries department of the state to ascertain and predict the upcoming vacancies
To digitise the feedback given by DDU-GKY candidates, a Mobile app may be developed wherein all candidates may submit their feedback online in addition to maintaining the feedback forms at Training centre
SEEDAP shall take all necessary steps to integrate DDU-GKY Skills certificate being issued by the Training partners with Digilocker mobile app
Central institutes such as Quality Council of India (QCI) and Centre for Policy Research (CPR) may be requested to conduct Impact evaluation of the program within the state and in parallel to it, to request MoRD to provide the details of Empanelled Third party agencies (if any) to conduct such evaluations and assessments
All Project Implementing Agencies were directed to submit Industry Endorsements to further continue in the project within the state
SEEDAP was directed to put up a report (Pie-chart or Graph) on the dashboard of seedap portal which can show the progress of training as per the lesson planner
Further, usage of Kaushal Bharat and SEEDAP portal by PIAs was also reviewed and was decided to make required arrangements for completion of integration of the portals within a month's time
Chairman, SEEDAP placed a spotlight on his observations made during the visits to Training centres across the state. PIAs were sensitised on the deviations in the Training centres and were directed to ensure 100% compliance.
Further, the PIAs also submitted their grievances to Chairman and to Principal Secretary. The meeting ended with a Vote of Thanks proposed by ED, SEEDAP.
---
Pre-Placement Parents Meeting held in Assam under Meghalaya Project
Name of the PIA – Sumathi Corporate Services Pvt. Ltd.
Address of the training center – Jiyana Ayaan Complex, Pub Nizorapur Path, Near Priyadarshini Girls Hostel, Oppsite of Ayurvedic College, AEC Road, Jalukbari.
Project – Meghalaya Project
Trades – (i) Guest Service Executive and F&B Service Trainee, (for female candidates) (ii) Field Technician – Other home appliances, Computing and peripherals (for male candidates)
Guest – The BC (Balariphy Ila) and DPM (Candida Pyrtuh) of East Khasi Hills and BC (Pedrick Ch Marak) from Bajengdoba C&RD Block and BC (Cilacy W. Momin) Kharkhutta C & RD Block from North Garo Hills were present.

---
DDU-GKY Jharkhand students stitching tricolor flags under "Har Ghar Tiranga" campaign

---
Association of Lady Entrepreneurs of India: DDU-GKY, Kerala
OBSERVATION OF BREASTFEEDING WEEK
Association of Lady Entrepreneurs of India, DDUGKY centre celebrated world breastfeeding week in the first week of August with an intention to support, promote and protect breastfeeding. Various programs like drawing competition, quiz and awareness programs were conducted at the centre as a part of breastfeeding observation week.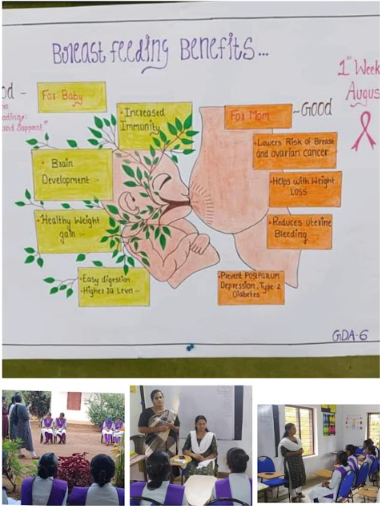 AZADI KA AMRIT MAHOTSAV
Association of Lady Entrepreneurs of India DDU-GKY centre celebrated independence day on August 15.Various activities were conducted on independence day to mark 75 years of India's independence as a part of Azadi Ka Amrit Mahotsav.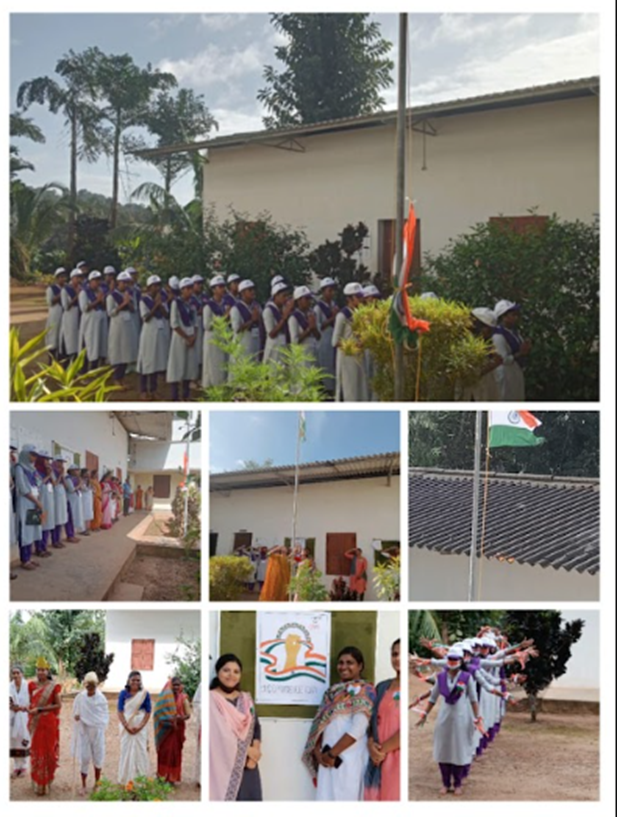 ---
BEST PRACTICES: ESAF DDU-GKY, Kerala
Orientation program arranged by ESMACO for ESAF DDU-GKY aspirants on 29.08.2022
As part of work readiness module, students from batch 7 (Phase 6) visited the ESAF Swasraya Multi-state Agro Co-operative Society office at Pattikad, Thrissur on 29.08.2022. Students had a great time visiting the office and getting to know more about the working culture of the institution. They also had the opportunity to interact with the experienced officials of the firm. This helped them greatly because, knowledge comes not only from the texts but also from the words of experienced hands.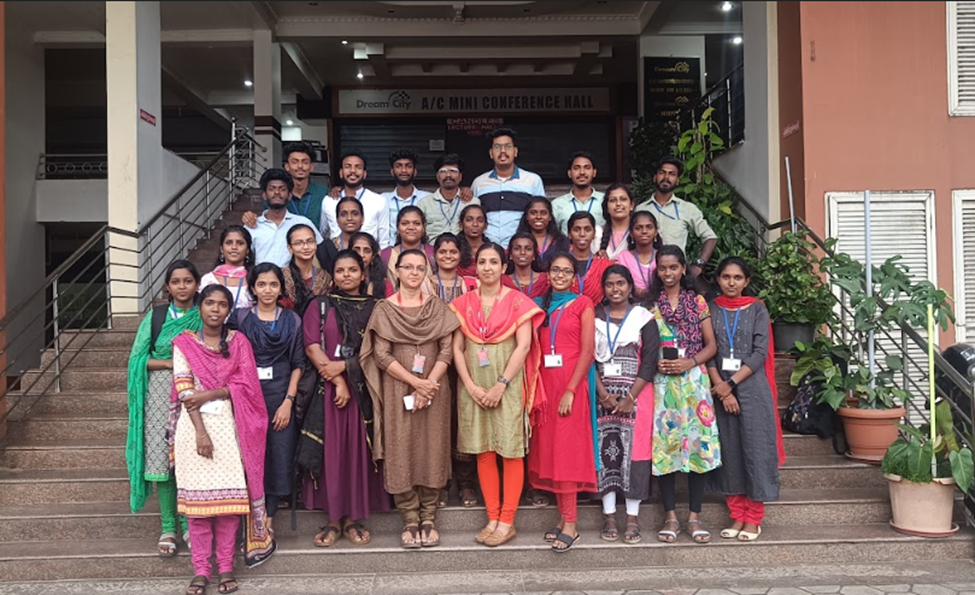 Workshop on 'Life Skills'- conducted by DDU-GKY Migration Support Centre, Thrissur for our Batch-8 (Phase VI) Students
DDU-GKY Migration Support Centre, Thrissur with ESAF DDU-GKY Centre, Thrissur arranged a one day workshop for Batch-7 (Phase VI) students on "Confidence Building and Public Speaking" on 30/08/ 2022, at DDU-GKY Migration Support Centre, West Fort, Thrissur from 10.30 am to 5.00 pm. The sessions were handled by Ms Sruthy K S (Soft Skill Trainer, ASAP, Govt. of Kerala). 28 Students and faculty participated in the programme. As per the feedback received from the students, the workshop was highly useful and the trainers were able to engage the trainees in a fruitful way.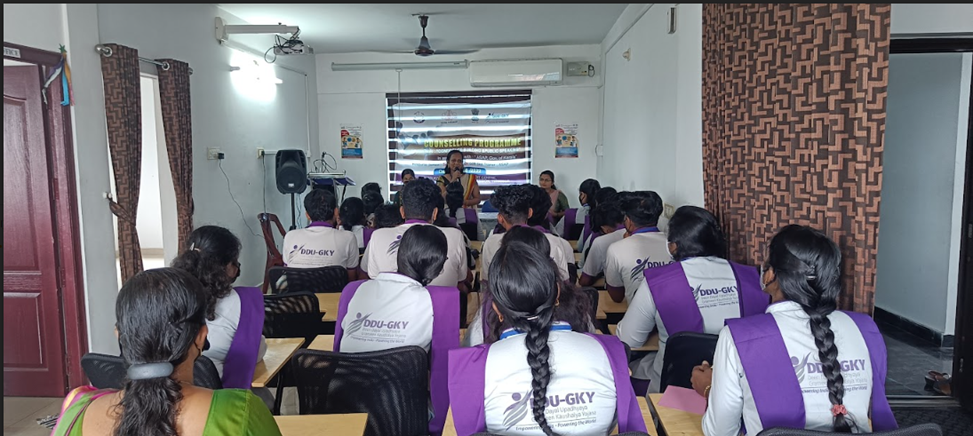 ---
Report of Independence Day: Love Green Association, DDU-GKY, Kerala
Like every year, this year also, the institute celebrated Independence Day. It was a Three-day Programme celebrated with great joy and pomp. On 13 August 2022 The programs started at 7.45 am. Moreover, all the faculty, non-teaching staff and students gathered together for the flag hoisting ceremony. The the parade was organized which was led by thee F & B Batch. Apart from that, the state head Mr Anilson had the honor of hoisting the flag. As soon as the flag was hoisted, everyone sang the National Anthem.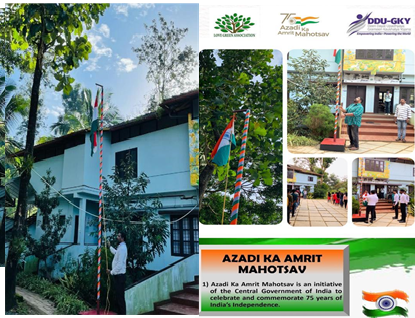 On 14th August 2022, the Flag hoisting ceremony was conducted at 7.45 am. Chef Rajesh Pillai had the honour of hoising the flag. As soon as the flag was hoisted, everyone sang the National Anthem. Then the assembly was dispersed. All the students gathered for decoration work at campus.
On 15th August 2022, the students, faculty and non-teaching staff paid tribute to the nation and the freedom fighters of India. Students and staff gathered together in the morning and participated in the national flag hoisting ceremony and cultural events with due respect towards our nation. Chief guest Mr Padmanabhan hoisted the National Flag and delivered the Independence Day speech. A parade competition was conducted for four batches. Sweets were distributed among students, then different types of programs were presented by the students (four batches), like patriotic song, dance, speech, quiz etc. Kids who were differently abled also were also brought to campus to join the celebration. All the staff and students had a great time with them. Mr. Vasu Pradeep, DMC Wayanad, was the Chief Guest. Cake cutting ceremony was conducted for the students who were celebrating birthday in August. The cakes were made by the students of AV4 Batch.

---
Kaushal Bharat Placement-assessment status review-cum- Placement module training for Kerala PIAs conducted by SRLM and NIRD&PR state team
A one-to-one review meeting-cum-training programme for PIAs was conducted in the state of Kerala for 3 days, on 23rd, 25th, and 26th of August 2022. The meeting was intended to analyze the progress in Kaushal Bharat updations, especially in the placement module (appointments, monthly continuity etc) and external assessment status by PIAs. The meeting was jointly conducted by SRLM team and NIRDPR state team. Selected PIAs were called upon on the scheduled dates and reviewed. The actual progress made by PIA upon date and status of KB data were compared and deadlines were issued for completing data entry.

After the review session, live training on placement modules in the KB portal was delivered by Mr.Aswin Ramachandran. Employer registration process, creation of appointments, DV and PV process etc were explained.
---
Kerala SRLM organize a two-day PIA review meeting in the state
Kerala SRLM organized a two-day PIA review meeting in the state. PIAs attended the meeting as per the schedule in 2 days. Representatives from different stakeholders- MoRD, NIRD&PR as CTSA, ED (Kudumbashree), COO (DDU-GKY), all SPMs and PIA representatives attended the two-day session. Mr.Abu Saifi (Mission Manager, MoRD), Mr.Ranghey Raghaw (Asst. Director, M&E NIRDPR) and Mr.Pradeep Kumar (COO-DDUGKY, Kudumbashree) attended the meeting. Executive Director of Kudumbashree Shri. Jaffer Malik IAS addressed the PIAs on the 2nd day of the review meeting. NIRDPR state team members Mr. Binukuar GS (STM) and Aswin Ramachandran (PO) also attended the meeting along with the 6 State Program Managers.
PPWS commitment to complete the targets by March 2023 were collected prior to meeting.

Discussion / review was conducted in following points;
1. Discussion on PPWS-plan to commence the remaining target by March 2023. NIRDPR CTSA gave suggestions on full utilisation of TC capacities.
2. Collected the major pending KB tickets from PIAs and shared with KB Tech team. Many of them have been addressed and solved during session and after.
3. The issue on legacy batch creation was sorted out on the same day itself
4. In the general discussion, clarifications on KB functionalities were explained. Information about the training calendar of NIRDPR and KB online training was provied. The importance of KB placement module and date entry process was explained.
5. Major issues identified during inspections in TCs were discussed in the session. This included completion of mandatory classroom days before sending candidates to OJT, distribution of certificates on time, better management of residential facilities, proper staffing in each position etc.
6. PIAs were instructed to complete the legacy data entry in the placement module and external assessment modules.
---
Mission Manager, MoRD visits to two training centers in Kerala
Mr.Abu Saifi (Mission Manager, MoRD) conducted visits to two training centers in Kerala on 12th August 2022, as part of his visit to the state for review meeting. NIRDPR state team member Aswin Ramachandran and Ms.Rohini, District Program Manager (TVM) were also part of the visit. Mr. Saifi checked various SFs in the training center, infrastructure and facilities in TC as well as residential facilities. He also interacted with candidates and trainers and staffs.
The training centres visited were
1. KKM Soft Pvt Ltd, Jayamatha Institutions, Mar Ivanious Vidhyanagar, Nalanchira Thiruvananthapuram 695015; Sector: IT-ITES,
Trade: Product Design Engineer Mechanical (SSC/Q4201).

2. Muslim Educational Society, MES-DDUGKY, Nettani, Keezharoor P.O., Neyyattinkara, Thiruvananthapuram – 695124, Sector: Healthcare
Trade: Medical Records Assistant – HSS/Q5501
---
DDU-GKY Resource Cell, NIRDPR Training Programmes Conducted in August 2022
Training Programmes conducted in August 2022
For the month of August 2022 a total of 12 training programmes were conducted wherein total 449 participants attended. The training sessions were delivered on Due-Diligence & Inspection, Default Management, Centre Management, Quality Management, Placement Procedures and Mobilization for SRLM and PIAs. In addition to this, capacity building for PSDM Staff and DPM of Punjab, District Co-ordinator IBCB and YP's of Tripura and Kaushal Pravesh for newly onboarded PIAs of Jharkhand was also conducted.
P.A.C.E ToT – Nagaland
Nagaland State Rural Livelihood Mission (NSRLM) conducted P.A.C.E ToT (offline) from 22 – 27 August 2022 for the DDU-GKY Soft Skill trainers of Nagaland under the guidance of NIRDPR in coordination with Gap Inc. A total of 10 potential trainers were identified by the state for the implementation of P.A.C.E ToT. The session was addressed by SPM-Skills, NSRLM. The ToT was facilitated by P.A.C.E certified master trainers from Nagaland. The session began on a positive note with welcoming the participants, introduction, expectations & norms regarding the ToT. In addition to this, the trainers were briefed on P.A.C.E Programme and its unique features.
The ToT followed six days comprehensive agenda where the entire P.A.C.E modules were covered. Facilitation by master trainers was provided through case studies, role play, group discussion, fun energizers, video on modules and presentations. All the participants were made to present sessions on core modules. Their attendance and participation was strictly evaluated through the session. The trainers were taken to the nearest training centre for their classroom and mock session to see their improvement, learning application and facilitation ability.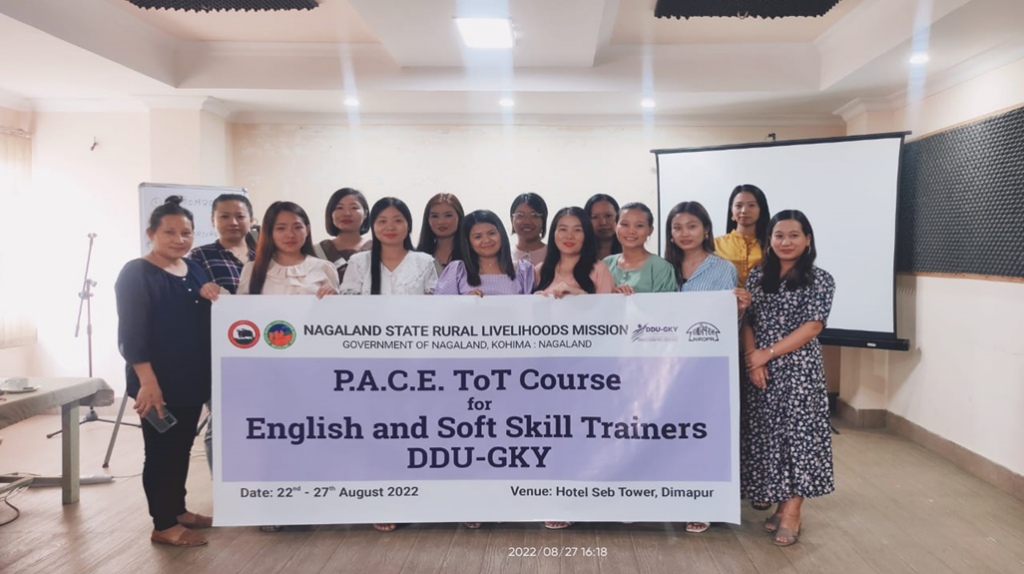 The Training was successfully concluded on 27th August 2022. Trainers who performed excellently well in the ToT will further be selected as High Potential Trainer to undergo "Master Trainer Guide Workshop". The NSRLM and the master trainers addressed the trainers on the closing day as Nagaland successfully completes its first cascading ToT.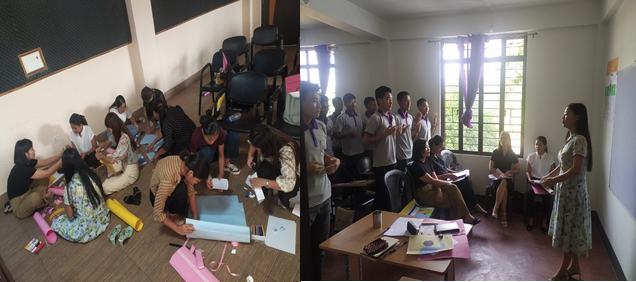 ---
SUCCESS STORIES
NAME: Ms. Anu Radha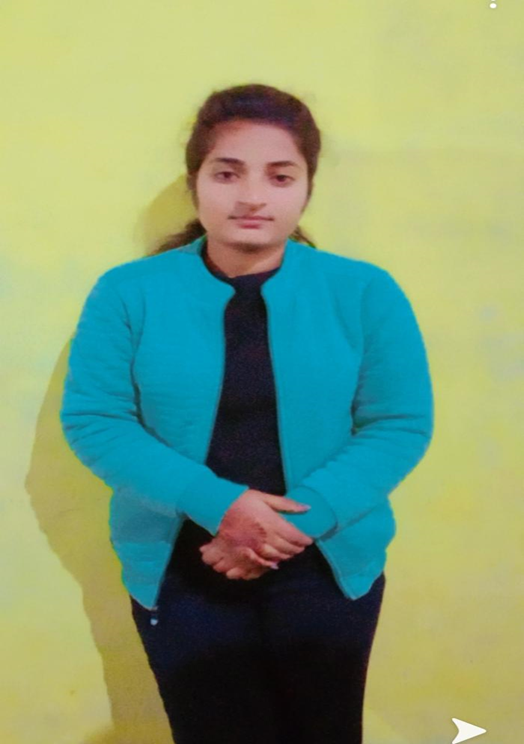 | | |
| --- | --- |
| NAME: Ms. Anu Radha. PLACE: Udhampur. TRAINING TRADE & PIA: Completed a course in Retail Trainee Associate from LIS Udhampur Centre of Learnet Skills Limited (Formerly known as IL&FS Skills) under DDU-GKY Programme. EMPLOYER: Reliance Trendz Store Udhampur. Job: Joined as Sales Associate. SALARY: Up to Rs. 10,000/- with Other Benefits. | CANDIDATE BRIEF: Anu Radha belongs to a poor family from a remote village from Udhampur. Her Parental household's yearly income was around Rs. 70,000/- Her prior educational qualification is 10th. She was keen to start a career and was looking for an opportunity for the same IN HER OWN WORDS: My career has started growing and I am now independent. I was not able to continue my studies because of financial problems of my family I am also supporting my family financially. Thanks to Learnet Skills Limited (Formerly known IL&FS Skills) for giving me the opportunity to be trained under DDU-GKY Programme and make me capable to take care of my family needs. I will be grateful for this opportunity given by Learnet Skills Limited. |
NAME: Mr. Arun Kumar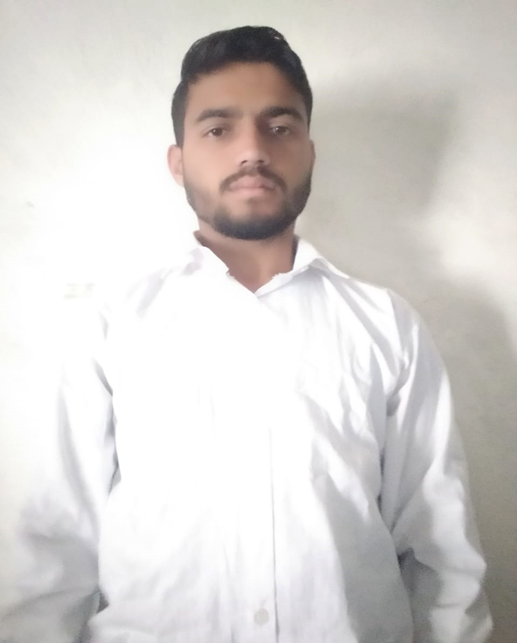 | | |
| --- | --- |
| NAME: Mr. Arun Kumar. PLACE: Udhampur. TRAINING TRADE & PIA: Completed a course in Retail Trainee Associate from LIS Udhampur Centre of Learnet Skills Limited (Formerly known as IL&FS Skills) under DDU-GKY Programme. EMPLOYER: Reliance Trendz Store Udhampur. Job: Joined as Sales Associate. SALARY: Rs. Up to 10000/- with ESIC, PF, & Other Benefits. | CANDIDATE BRIEF: Arun belongs to a BPL family. His Parental household's yearly income was around Rs. 50,000/- and source of income is from Labor. His prior educational qualification is 12th. He was keen to start a career and was looking for an opportunity for the same IN HIS OWN WORDS: My career has started growing and I am now independent. I am also supporting my family financially. Thanks to Learnet Skills Limited (Formerly known IL&FS Skills) for giving me the opportunity to be trained under DDU-GKY Programme and make me capable to take care of my family needs. I will be grateful for this opportunity given by Learnet Skills Limited. |
Name: Sahil Singh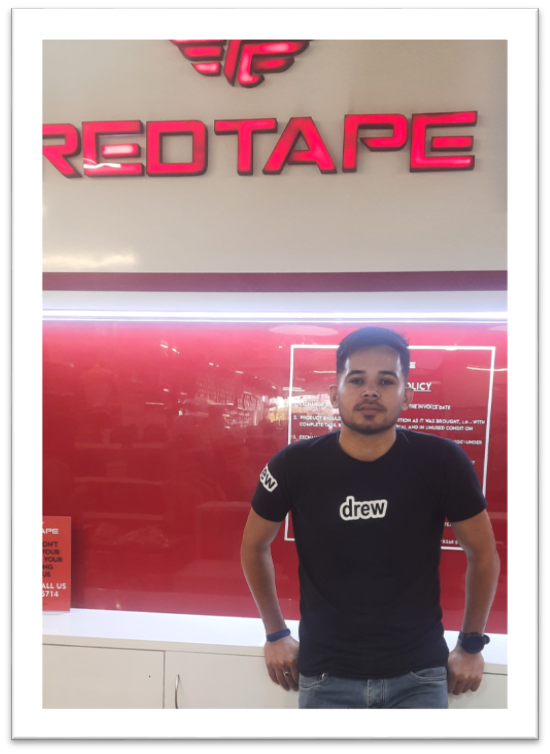 Name: Sahil Singh
Father Name:Keshav Singh
Place: Samba, Jammu & Kashmir
Educational Qualification- 12TH
Training Trade & PIA:
BFSI, Manpower Group Services India Ltd.
Current Employer: RED TAPE
Starting Job Role: Sales Associate
Salary: 10000/-CTC per month
Collected information:
Bio: Sahil Singh hails from Samba, J&K. Due to adverse financial situation in his family, he could not continue his studies
Programmatic: Sahil Singh came to know about the BFSI course through a mobilization camp held at his Block. He joined the BFSI course and completed his training at Manpower Group DDU-GKY Skills Academy, Jammu. In his own words: Currently I'm working at Red Tape as a Sales Associate with Rs.10,000/-CTC per month. I am very much delighted to work here. My success won't have been possible without the help of Himayat Mission Management, NIRD, Manpower Group Services India Pvt. Ltd. As a whole, I would like to thank DDU-GKY Himayat program and Manpower Group Services India Pvt. Ltd. for this life changing opportunity.
Name: Hussain Ahmed Barbhuya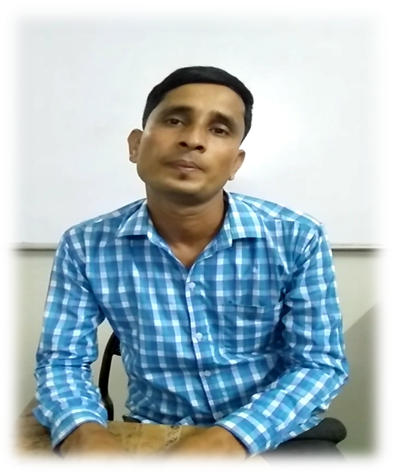 | | |
| --- | --- |
| Name: Hussain Ahmed Barbhuya Place: Hailakandi, Assam Joining Year: In 2016 Employer: Chai Point, Bangalore Initial Salary: Rs.8500/- per month Current Salary: Rs.22,500/- per month | Candidate Brief Hussain Ahmed Barbhuya was a candidate of JIS Foundation who received training in the year 2016. After undergoing the training sincerely he learned all the necessary skills required for the hospitality sector and also developed his English speaking which helped him to become an employable youth. Placement Review Currently he is placed at Chai Point, Bangalore. At the time of joining the organization his initial salary was Eight Thousand Five Hundred Rupees per month. While at present he is earning a salary of Rupees Twenty Two Thousand Five Hundred per month. |
NAME: RENUKA GOWALA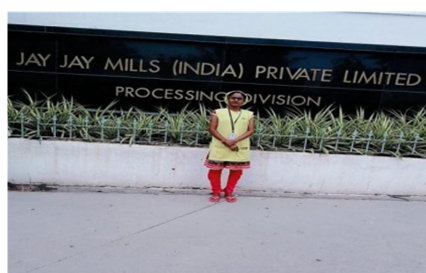 DOMICILE: SHILLONG KHUTI, MERABIL VCDC, MAZBAT Block
DISTRICT: UDALGURI (BTR), Assam
BMMU: MAZBAT
TRADE: Sewing Machine Operators (spinning section)
EMPLOYER: JAY JAY MILLS (INDIAN) PVT.LTD
Date of Joining: 25/04/2018
Renuka Gowala, a resident of Merabil VCDC under Mazbat Block of Udalguri district, Assam belongs to a poor family, earlier dependent on her mother who works as a daily wage laborer. Renuka Gowala was herself engaged as wage labourer and completed her basic schooling. The only family income was through daily wage and was insufficient for their Family. Being an optimistic and hard worker, she worked for two to three hours daily to manage their financial needs and then attended school and despite her extreme difficult situation, she completed her Higher Secondary. After finishing her H.S. she got a chance to do training under DDU-GKY program, enrolled with help of BMMU, Mazbat and trained by Gram Tarang Employability Training Services at Rowta Centre. She was trained in Sewing Machine Operator (SMO) job role and placed at JAY JAY MILLS – Tiruppur on 25th April 2018. She was Placed in the Spinning Section with initial Salary of Rs. 8000.00/-. Currently she is drawing a salary of 23k+. This Independence Day she has received an award/ Certificate of Appreciation from her employer.
Her skill development training through DDU-GKY, has brought an end to the long struggle of the family's poverty. In addition to that, she has financed to construct the Assam Type house at her native village, that has almost completed 80% of the construction.
Candidate Name: Poonam Kumari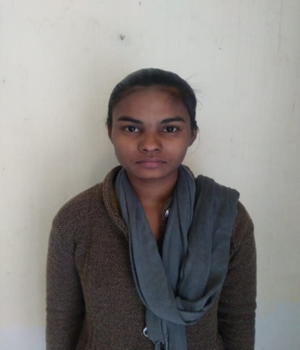 Age: 20 Years
A resident of: Dinara, Rohtas, Bihar
Training Trade & PIA: SMO/ Matrix Clothing Pvt. Ltd.
Current Employer: Blackberry, Gurgaon
Salary: Rs CTC 11,000/- Per Month
The Journey So Far:
Poonam Kumari belongs to a BPL Family consisting of 13 members. Her prior educational qualification is 8th Pass. The candidate is blessed with everything but she cannot speak or hear. Her parental household's income is 20,000 per month & the source of income is seasonal farming. After completing her training, she joined "Blackberry" in Gurgaon as Sewing Machine Operator. She has been in the same job since Dec 2021.
On behalf of Poonam Kumari, her brother said:
She had lost all hope in her life but now she is independent and supporting her family like a son in the family does. She came back to the village due to a sudden accident of her sister-in-law. The DDU-GKY scheme being completely free made her capable of taking care of her family. She intends to rejoin the job very soon. The whole family is forever grateful to the Government of India, the Government of Bihar (Jeevika) & Matrix Clothing Private Limited.
Success story of Babitha B V
Candidate's Brief Name: Babitha B V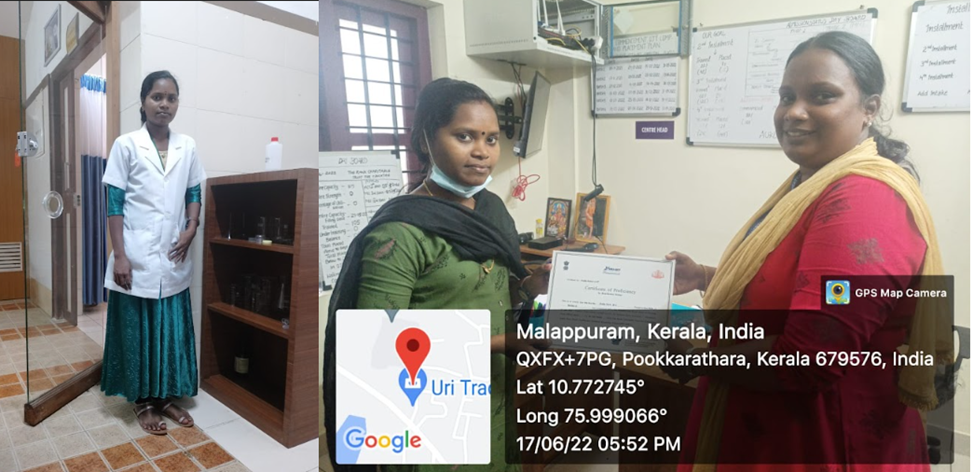 Father's/Mother's Name: Babu
Permanent Address: Vaniyambuzha, Vaniyambuzha Colony, Munderi, Malappuram, 679334
Name of PIA: The Rank Charitable Trust for Education
Trade Name: General Duty Assistant – Advanced
Current Employer & Address: Ayurgreen Ayurveda Hospitals Pvt. Ltd.
Salary: 10,500
A brief overview /introduction of the success story highlighting the candidate's family profile:
Babitha B V is a 23 years old ST candidate from Nilambur, Malappuram district. Her father and mother are daily wage workers and she has four siblings. She is the elder one and she needs to support her family. She completed her schooling from Model Residential School, Malappuram and Wayanad with scholarships and completed higher secondary schooling from Chalakudy Model Residential School. Then she did degree in Zoology from Kerala Varma College, Thrissur and she got married after completed the graduation. She was good and interested in studying. But her family was not able to support her financially for her educational needs and her family lost their house in the flood in 2019. Her husband's family is consisting with her husband and his diseased mother and she needs to take care of her mother in law.
Detailed Information about the Success Story:
Babitha B V came to know about General Duty Assistant (GDA) – Advanced course under DDU – GKY provided by The Rank Charitable Trust For Education, Edappal from her Gram Panchayat and joined on 5th November 2021 for 3 month job oriented General Duty Assistant – Advanced trade and successfully completed the classroom training. The Rank Charitable Trust for Education offered her On The Job training in Ayurgreen Ayurveda Hospital, Edappal after the completion of class room training. During the training period, the PIA conducted interviews in collaboration with different organizations and she refused to attend the interviews and job offers from the PIA because she was not willing to work in other districts as she needs to take care of her mother in law. She informed the centre manager she would discontinue the course after the completion of OJT. Then the trainer and centre manager talked to her and her husband also. Her husband was also not ready to send her far for a job.
Based on her performance in the OJT period, the HR team selected her and appointed her as Patient Care Assistant in Ayurgreen Hospital, Edappal on 17/02/2022 with a monthly salary of Rs. 10500/-. Her husband was working in the construction sector and the pandemic had affected his job. Both of the families are mostly depending on her income. She is capable of taking care of her family's financial needs and providing support to her siblings. She has by now completed 5 month of placement in Ayurgreen Hospital, Edappal.
---