"Role of DDU-GKY in catering to the need of skilled workforce in Facility management sector" at 4th Edition of CII NR Facilities Management Conclave 2020
The current situation demands skilled and steady workforce to ensure higher productivity with limited resources in the Facility Management sector. DDU-GKY, the flagship programme of Government of India has committed to prepare the rural youth industry ready by providing high quality skill development training. The industry gets them at no cost. The PPP mode of implementation also provides access to develop the workforce as per the customized needs of the industry by leveraging the cost. The overall approach is to create inclusive ecosystem that can serve the industry well by providing jobs to the rural youth. The message was communicated to various industry leaders on the 4th Edition of CII Northern Region Facilities Management Conclave 2020, that with DDU-GKY, they can make a positive difference to the operations of their organizations.
The session began with Shri. Charanjit Singh, Joint Secretary, Rural Skills, Ministry of Rural Development, Government of India emphasizing that the Industry & Government need to partners together. The Industry make the best use of DDU-GKY, as they can get skilled labour at zero cost. He also stressed that a proper skill gap analysis is required from the industry, so that rural youth can be trained in the desired fields via DDU-GKY. He also urged the industry to share job role videos to help the candidates understand the nature of work and help them take an informed decision about their job. He concluded by suggesting that the industry can also look at the Captive Employer aspect with DDU-GKY.
There after the panel discussion titled "Role of DDU-GKY in catering to the need of skilled workforce in Facility Management sector" began with Shri Vinay Pandey, Head- PMA, Rural Skills Division, MoRD explaining the working of DDU-GKY. Shri. K.V. Satyanarayana, Executive Director, DDU-GKY Division, NIRDPR emphasized that the DDU-GKY program can suitably solve requirements of Facility management sector. Shri. T. Satyanarayana, Secretary, SLC Education Society highlighted how the DDU-GKY Project is making a positive impact. Shri. Ganapathy S. R., Vice President, Training & Skilling, Quess Corp elaborated how DDU-GKY can help the industry if emerging areas are explored.
---
Reimagining the workspace: Voice of the industry and how DDU-GKY should build and strengthen partnership with FM companies
Industry leaders at the 4th Edition of CII Northern Region Facility Management Conclave on 30 June 2020 deliberated upon reimagining the workspace through effective employee work place policy, employee care, health checks, waste management, hygiene and what can be called "COVID Architecture" that calls for workspace design that ensures social distancing, work from home, hub and club models, etc. The industry stressed upon more proactive, than reactive HR practices to not just care for the employee, but also make the employee feel cared for. Technology driven Facility Management and real estate services, according to leaders in Facility Management, can accelerate the process and convert such needs into reality. All this calls for well-trained work force on the ground; there might be a need to re-skill and upskill the workforce. In this context, a good partnership between DDU-GKY and the Facility Management Industry, will help. The facility management companies can inform DDU-GKY training partners on the kind of skilling required for the post COVID workspace, that can ensure a steady supply of industry-ready work force with the right skills, at no cost.
---
Skill development training should adapt itself to overcome the challenges raised by COVID-19 pandemic
The COVID-19 pandemic has demonstrated like its predecessors – SARs, MERS-CoV – and other recent outbreaks, that the success in containing any outbreak lies in the fast learning of disease and treatment of all those affected by it. Moreover, it is ultimately the public health ecosystem that delivers the right prevention strategies and treatment solutions in such crisis.
Likewise, it is time that the skill development programs in the country undergo rapid and systematic changes to overcome the challenges that have been created by COVID-19 pandemic.
So far, all the partners/stakeholders involved in the skill development eco-system have been actively delivering webinars to ensure knowledge and lessons on combating COVID-19, which are shared to all the stakeholders within the ecosystem, thereby strengthening the capacity across the network.
Additionally we should continue to build new courses, software and where possible explore other options for remote delivery of the program (as needed and balancing required investment versus quality and impact).
We also need to create the ideal collaborative space for partners to identify common training priorities, work on capacity building solutions together, speeding up development, adaptation and dissemination. Partners are also needed to be trained in the protocols and methods to do their work effectively in the field.
The entire burden falls on the shoulders of decision makers such as MoRD, CTSAs and SRLMs who will have to train the PIAs who are involved in delivering the services to the candidates. The end result will be that the candidates can learn, adapt, connect and succeed in the future.
Ultimately, this can only be possible if we start working as one and dissipate the barriers in communication and start taking responsible ownership of all the activities, we perform both individually and collectively and drive towards one goal.
---
Telephone Befriending Update
19 states actively participated in the Telephone Befriending exercise that enabled the PIAs to connect with the candidates and check in on their well-being. The data is being centrally analysed by DDU-GKY, NIRDPR and is expected to be submitted to MoRD in July 2020.
---
Trainer of the Month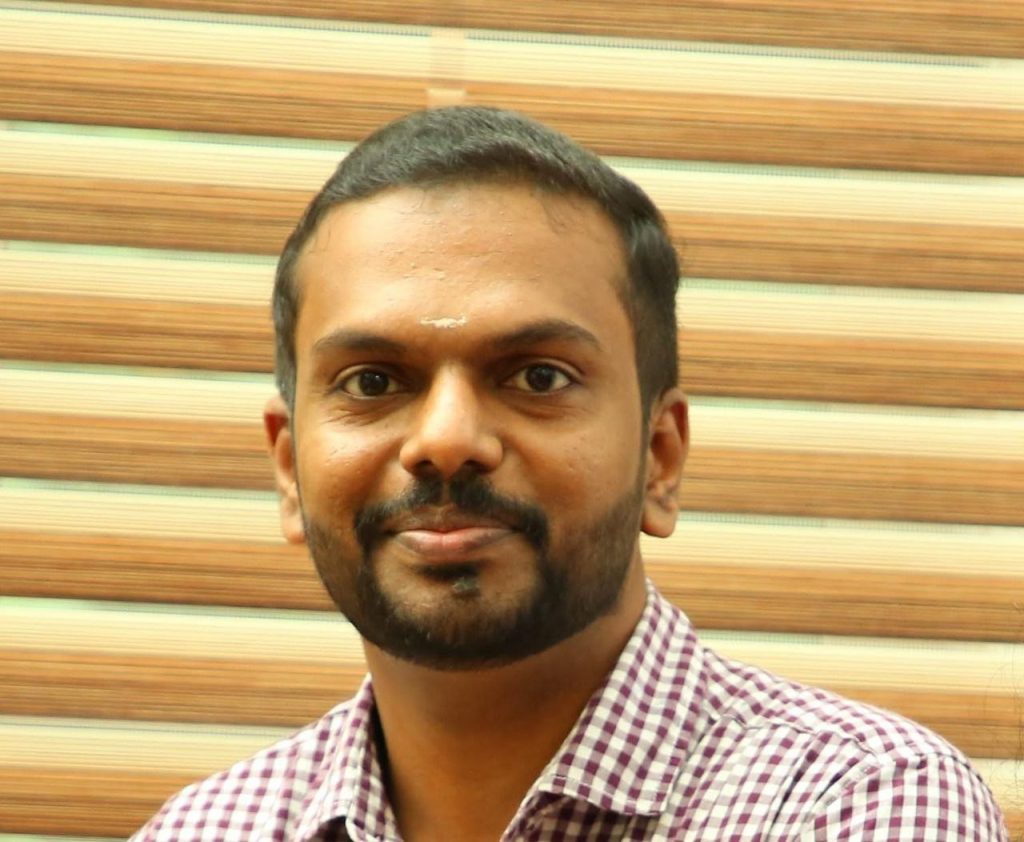 My name is Pramod, and I am a BPO non-voice domain Trainer at PSN DDUGKY, Kerala.
My job is to provide training for the students in the DDUGKY program in order to enable them to build a successful career. The training predominantly covers the different aspects of Voice and non-Voice BPO sector and help the student in cracking the recruitment process, create a job-winning resume, ace the job interview, and introduce themselves, among others.
I have more than 14 years of hands on experience in BPO industry, I started my career at an entry level job and worked at different levels in the organization like quality analyst and team lead. This experience in the industry has helped me to understand and guide the students in the right direction. My training techniques and methodology from the TOT conducted by NIRDPR had helped me a lot in effectively delivering the training. It was a great learning experience for me and helped me to understand the difference between a good trainer, facilitator and enabler.
---
Women in Skilling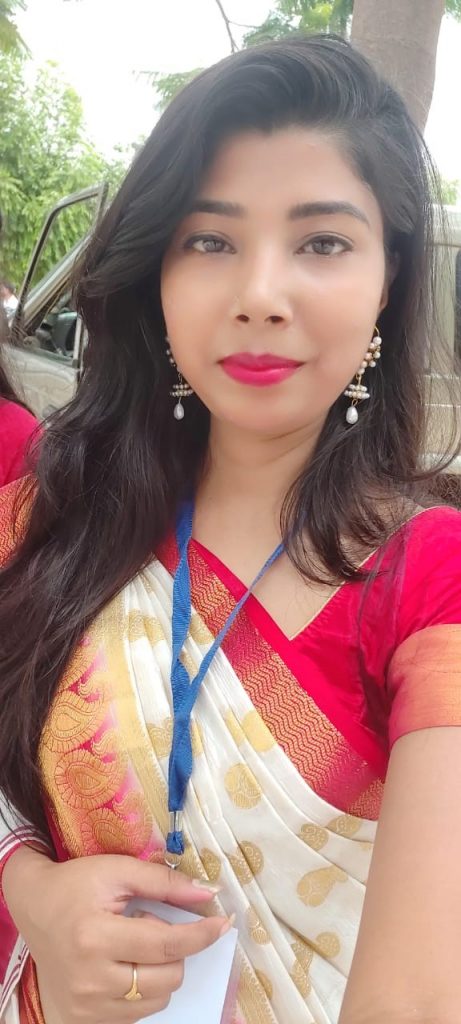 In the "Women in Skilling" series, we introduce Ms Trisha Raj and her interesting journey. I am Trisha Raj, currently working in Rastogi Education Society as a Project Head – DDUGKY Jharkhand.
Ever since my childhood, I had always wanted to do something for our Society but did not know how. When I entered the skill sector, I found the way to connect with people who did not have sustainable livelihood. That was the time when I decided to make a career in skilling sector. Skill sector is a way to do social work for our community which gives me inner peace as well as financial stability.
I started my professional journey when I was 16 as a teacher in Catholic middle school. For 3 years (2008 to 2011) I worked as a teacher as well as pursued my studies. In 2012 I passed B.com and the same year I started working as a trainee under a CA firm. In 2013 I moved to Hazaribagh and started my PG (M.com in finance) from VBU.
In my last semester I started working as a Project coordinator at Sunita Foundation. Here my Skilling journey started by working for NDLM, NULM projects.
In 2017 I joined Logicpro Consulting Pvt.Ltd. as an Operations Manager and worked for many projects like DDUGKY, ASDM, PMKVY, PBSSD. I then moved on to SLC in 2018 and am currently with Rastogi Education Society as a Project Head – DDUGKY, Jharkhand.
---
TNSRLM conducts PAC through video conference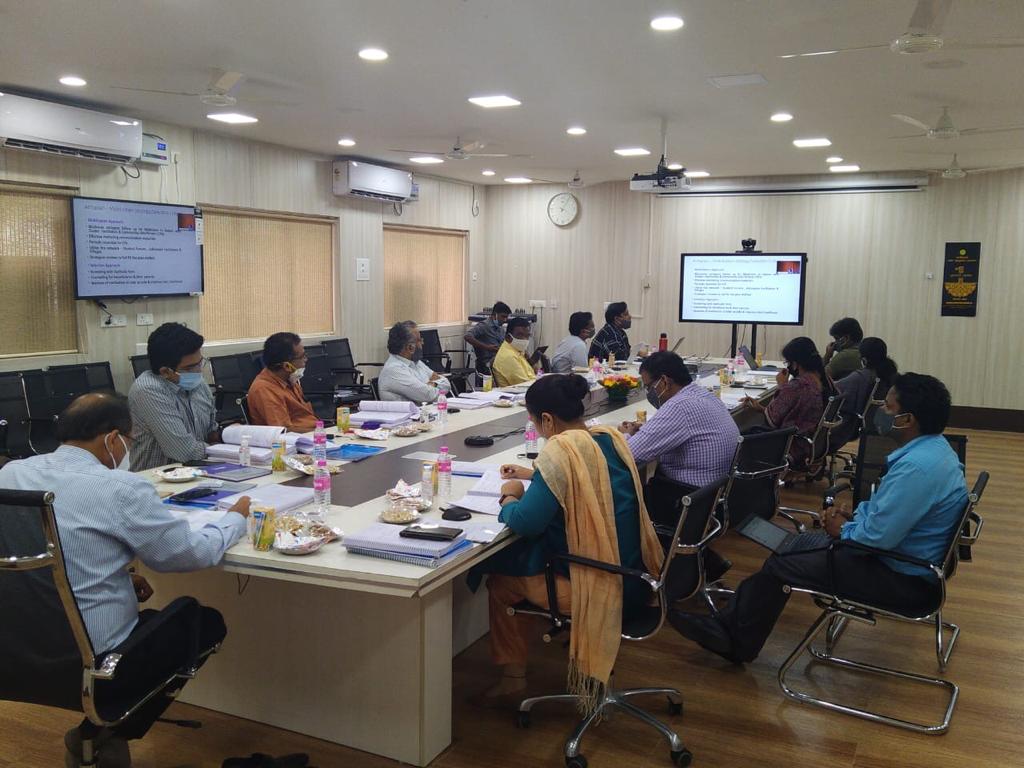 A first of its kind in the DDU-GKY ecosystem, TNSRLM took up a new initiative by convening Project Approval Committee (PAC) meeting in online mode, as an impact of lockdown due to COVID-19 pandemic.
The Additional Chief Secretary to Government of Tamil Nadu, Rural Development & Panchayati Raj / Chairman, PAC convened the 11th PAC meeting to approve projects under DDU-GKY on 19th May 2020 through Video Conference. This step is being seen as one of the best practices and is being followed by other states also.
---
Webinar organized by Bank of India Solapur RSETI, on e-commerce and digital marketing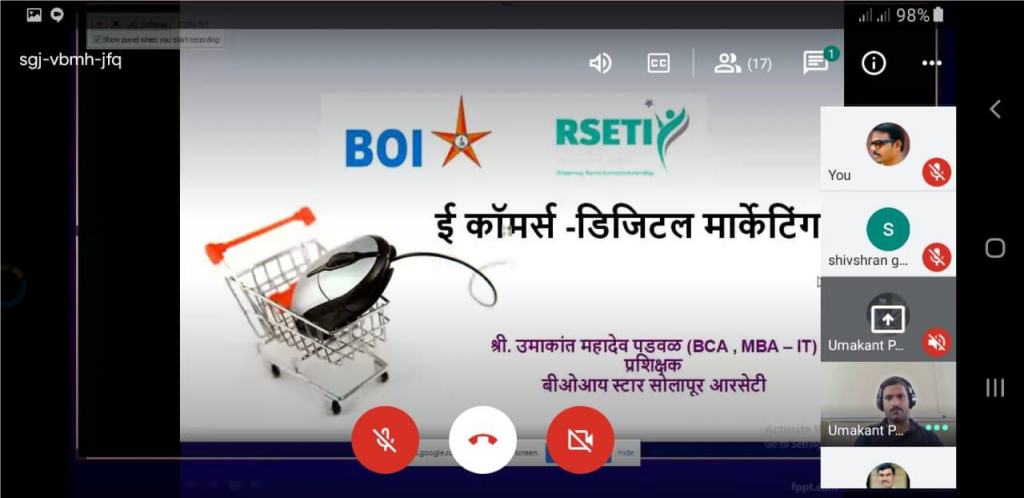 A webinar was organised by Bank of India sponsored Solapur RSETI (Maharashtra) through google meet tool on 20 June 2020 for two hours on the topic of e-commerce & digital marketing. The webinar was organized under the guidance of Bank of India Zonal Manager Mr Ajay Kadu, Deputy Zonal Manager Mr Shailesh Chandra Ojha and Lead District Manager Mr Santosh Sonawane. It was anchored by in-house faculty Mr. Umakant Padwal. 68 entrepreneurs (RSETIs past trainees) had registered for the webinar and 26 entrepreneurs attended it.
The introductory part of the webinar was given by the director of the RSETI Mr Vishwas Vetal, who advised entrepreneurs to focus on new technology adoption in this digital era. The session included discussion on measures to prevent the spread of corona virus by following government advisories issued from time to time on social distancing, use of sanitizers etc. As people are not venturing out due to lockdown, entrepreneurs could not promote and sell their products like before. In such a situation, the trainer advised the rural entrepreneurs to tap into technology as there are multiple options available today for them to use online marketing for selling their products. He informed the entrepreneurs that there are many vendors in the market who provide online trading applications at affordable prices. Hence, the need of the hour is to switch from traditional to the digital world.
Mr. Padwal also discussed online trading platform for entrepreneurs like shopify.in to market the products online not only within our country but also worldwide. He also explained the mechanism of integrated payment gateway system for transactions. The trainees were also given a demo session on the usage of such portals.
The vote of thanks and closing comments were given by Mr. Prashant Mali. The webinar session and recording technicalities were handled by Mr Vikas Shirsode. The session concluded with an appeal from the RSETI director to all the participants to attend all future webinars on various useful topics, in view of the increased need for online education in the present lock down scenario.
---
DDU-GKY Candidate secures first position in the Higher Secondary Examination in Assam state
It was a proud moment for the DDU-GKY fraternity that Pubali Deka, a candidate from NRDS Junior College, Pubali secured first position in the Higher Secondary Examination in Assam state. The DDU-GKY Divison NIRDPR congratulates her on achieving this amazing result and wishes the very best for her bright future.
---
CTSA Tamil Nadu Team conducts placement verification during COVID-19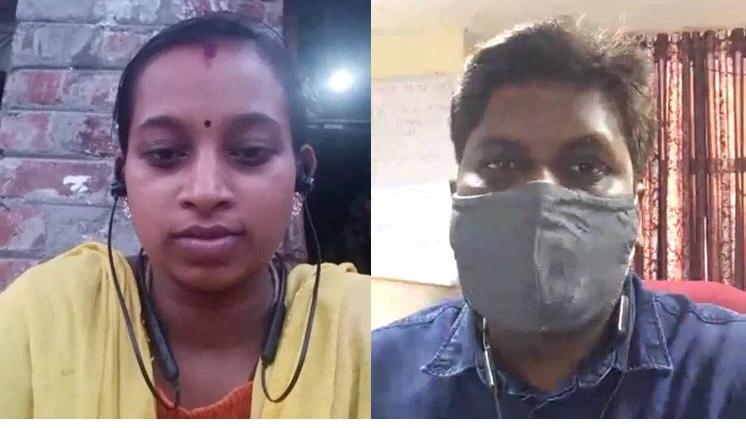 The Tamil Nadu CTSA team conducted video call based placement verification during the ongoing COVID-19 pandemic. The two member team of Mr. L.A. Santhosh, Project Manager and Ms. Aparna, Project Officer has verified more than 30 samples of placement verification received from TN-SRLM. The team used Skype software to make video calls and record them. All the recorded video calls has been stored online and the same have been shared with TN-SRLM for the release of 2nd instalment to PIAs.
---
Haryana State conducts PAC
The 7th PAC was chaired by Principal Secretary, Rural Development, Government of Haryana on 18th June 2020.
---
Training Updates
Considering the COVID19 pandemic situation, NIRDPR will continue to schedule and conduct training over virtual platforms and e-learning through gramswaraj.nirdpr.in. Training schedule for the month of July 2020 has been published on ddugky.info with specific instructions.
Partners may register by clicking on the hyperlink and wait to hear from the training division of DDU-GKY NIRDPR for confirmation and instructions to join the virtual sessions.
For any clarification, SRLMs and Training Partners can write to trainingddugky.nird@gov.in
---