Union Secretary MoRD reviews progress of various schemes across J&K, including Himayat
Union Secretary, Ministry of Rural Development (MoRD), Sri Shailesh Kumar Singh chaired a high-level meeting at Civil Secretariat, UT of J&K to evaluate progress of various schemes implemented by the ministry across Jammu and Kashmir on 10th July, 2023. The meeting was attended by Commissioner Secretary Rural Development Department & Panchayati Raj, Smt Mandeep Kaur, Secretary in the Rural Development Department, Director of Rural Development Jammu/Kashmir, MD JKRLM, COO Himayat, Director Finance RDD, Joint Director Planning, ADCs of all districts, and other officers of the department.
Addressing the officers during the meeting, the Secretary emphasized the need for expediting the implementation of all schemes to ensure the prompt delivery of benefits to the deserving beneficiaries. He urged the officers to submit timely requests to the ministry for the release of funds necessary for the successful execution of these schemes.
During the meeting, Commissioner Secretary Rural Development Department & Panchayati Raj, Smt Mandeep Kaur, provided a comprehensive update on the progress of different schemes across the Union Territory. It was informed during the meeting that under the Mahatma Gandhi National Rural Employment Guarantee Act (MGNREGA), last year a record 2 lakh works have been completed with special focus on Amrit Sarovars and SBMG works. Under Amrit Sarovar, the UT stands at number 2 in the country. Under Pradhan Mantri Awas Yojana (Gramin) (PMAY-G), Commissioner/Secretary thanked the MORD Secretary for sanctioning additional 199550 houses to JK, to saturate its Permanent waiting list this year. The meeting delved into the progress and status of J&K based schemes such as HIMAYAT and JK Rural Livelihood Mission's UMEED, besides, SAGY and RURBAN.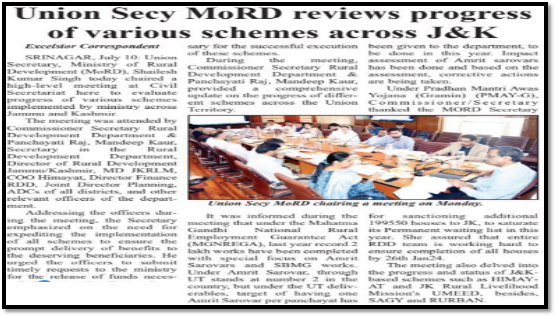 ---
CXO Conclave: Unleashing Jharkhand's Potential through skill development
To understand various issues related to quality training, and retention of the candidates both at the training and placement level, JSLPS, Rural Development Department, Government of Jharkhand organized a "CXO Conclave – Skill Connect: Unleashing Jharkhand's Potential Through Skill Development" on 7th July, 2023 at Hotel Le Meridian, Coimbatore, Tamil Nadu under the chairmanship of Secretary, Rural Development Department, Government of Jharkhand and Chief Executive Officer, JSLPS. Pricewaterhouse Coopers Private Limited (PwC), the technical support agency of JSLPS skill team supported and facilitated in organizing the event.
The conclave was graced by multiple stakeholders with participants from the Ministry of Rural Development, GoI, National Institute of Rural Development & Panchayati Raj (NIRDPR), Officers of Automobile, Apparel, and Logistics sector skill councils, Officials from Tamil Nadu and Bihar SRLMs, Wadhwani Foundation, Officers from Bengal Chamber of Commerce and Industries, Project implementing Agencies (PIA), Industry partners like Barbeque Nation Hospitality Ltd., GTTI, Atlas Group, KPR Mills, Kitex garments, VIP clothing, Best Corp, Lakshmi Valves, CIBI Exports, Raj Krupa Textiles, SCM Garments, Anugraha Fashions, Gokaldas Exports, Schwing Stetter India Pvt.Ltd, Arvind Ltd, Logos Facilities, Sahana Clothing, Loyal Textiles, Premium Knits etc., industry associations such as Tirupur Exporters' Association, Netaji Apparel Park, Coimbatore District Small Industries Association (CODISSIA), The Southern India Engineering Manufacturers Association (SIEMA) and The South India Spinners.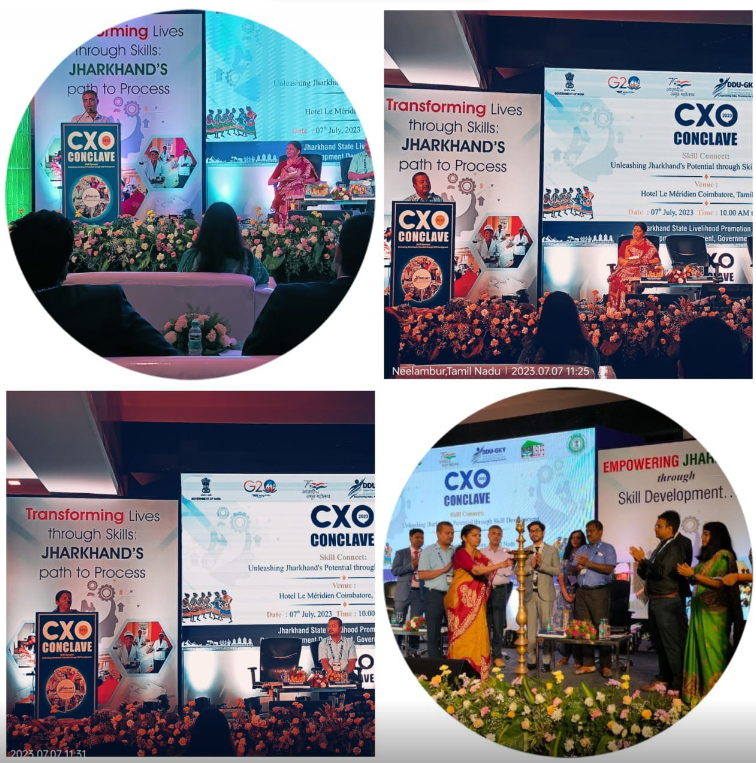 ---
Hon'ble Chief Minister of Andhra Pradesh Interacts with DDU-GKY Trainees & Placed Candidates
Vijayawada, Andhra Pradesh: Government of Andhra Pradesh, Department of Skills Training and Development has established a Skill Cascading System with Skill Colleges, Skill Hubs and Skill University. Skill colleges were set up for each Parliamentary constituency and Skill Hubs were set up for each Assembly constituency. As part of it, a new Skill college was established at Pulivendula of Dr.YSR Kadapa district which was inaugurated by Hon'ble Chief Minister Mr. YS Jagan Mohan Reddy. Trainees who were undergoing training at different skill development institutes were present at the event. The Chief Minister has specially interacted with DDU-GKY Trainees, placed youth and elicited feedback on the quality of training being imparted and the entitlements provided. Trainees and placed youth felt happy interacting with the Chief Minister and expressed their gratitude and satisfaction on the training and entitlements provided. The Hon'ble Chief Minister while expressing his pleasure in interacting with DDU-GKY candidates has instructed Officers of the Department to monitor the program meticulously as per the SOPs and ensure highest quality in implementation of trainings vis-à-vis in providing the best employment opportunities to the trained youth with better salary package far above the prescribed minimum salary.

---
JSLPS organizes Alumni Meet 2023
With the aim of reaching out to the trained and placed candidates of Deen Dayal Upadhyaya Kaushalya Yojana (DDU-GKY), Jharkhand State Livelihood Promotion Society (JSLPS) organized an alumni meet at Quantum Knits 3, a unit of KPR Mills, Tirupur, Tamil Nadu on 9th of July 2023.
The Alumni Meet was an event aimed at bringing together graduates of the Jharkhand DDU-GKY program. The conclave was graced by the Hon'ble Chief Executive Officer, JSLPS along with other officials of JSLPS, officials of KPR mills, officials from project implementing agencies, officials from Wadhwani Foundation, and more than 1200 alumni of DDU-GKY Jharkhand project. Some of the former trainees were also felicitated at the event as "Skill Icons" for their exemplary performances at their workplaces and in their career path.
---
Industry Visit by 6 DDCs of Jharkhand along with DDU-GKY Skills Team
To understand the industry requirement and the skills required to fulfill the gaps of demand & supply 6 DDCs of Jharkhand along with the DDU-GKY Skills team visited the existing industries located in Tamil Nadu.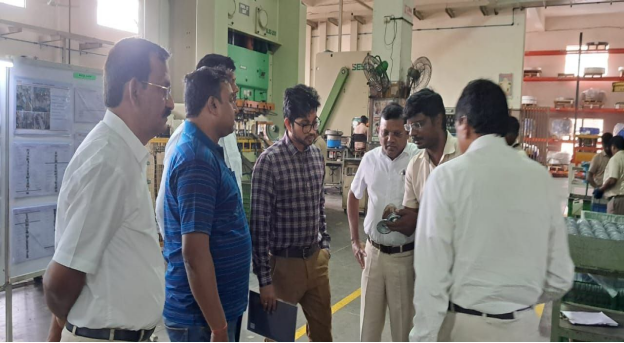 ---
Assessment & Placement workshop at HMMU in collaboration with NIRDPR
In an endeavour to reflect the progress in terms of training, assessments and placements achieved by PIAs in Kaushal Bharat portal, HMMU in collaboration with NIRDPR organised various reviews-cum-workshops in HMMU office. CTSA assists PIAs in raising and resolving various tickets pertaining to technical issues in the KB portal while concerns related to functional issues are addressed in review. Through these workshops huge pendency was cleared and updated in the KB portal. These workshops also helped HMMU in informing the PIAs about the difference in the data submitted by PIAs in the offline mode vs the data uploaded in the KB portal. Non-compliances/Advisories raised by the CTSA team during the various inspections conducted by them were also discussed with the PIAs concerned for timely closure in the KB portal.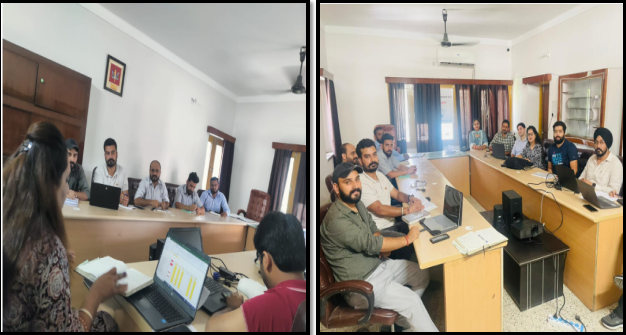 ---
Sagarmala-DDUGKY Convergence Program (Phase-2) MoU signing ceremony-Kerala
Enhancing Opportunities: Kudumbashree and Project Implementing Agencies Join Hands in Sagarmala-DDUGKY Convergence Program
The development of a nation hinges not only on economic progress but also on ensuring that its citizens, across regions and demographics, have access to opportunities that can uplift their lives. One such innovative initiative is the Sagarmala-DDUGKY Convergence Program, which brings together the maritime sector's Sagarmala project and the skill development efforts of the Deen Dayal Upadhyaya Grameen Kaushalya Yojana (DDUGKY). This unique synergy aims to empower coastal communities by imparting skills that align with the needs of the maritime and allied industries, ultimately fostering economic growth and inclusive development.
Understanding Sagarmala and DDU-GKY
The Sagarmala project, launched by the Government of India, envisions comprehensive port-led development that spans port modernization, logistics improvement, and skill enhancement in coastal regions. It recognizes the untapped potential of India's coastline and its maritime resources in driving economic growth. On the other hand, the DDUGKY scheme, aims to provide rural youth with market-oriented training, leading to their placement in various sectors.
The Convergence: Strengthening Coastal Communities
The Sagarmala-DDUGKY Convergence Program capitalizes on the symbiotic relationship between these two initiatives. By bridging the gap between the demand for skilled workforce in the maritime and allied sectors and the potential workforce available in coastal areas, the program addresses unemployment, poverty, and skill mismatch simultaneously.
In a significant step, a Memorandum of Understanding (MoU) has been signed between Kudumbashree (Kerala SRLM) and 9 Project Implementing Agencies, marks a pivotal moment in the Sagarmala-DDUGKY convergence program. This collaboration holds the promise of leveraging collective strengths to uplift marginalized populations through skill development, employment opportunities, and sustainable growth, ultimately transforming the lives of communities across coastal regions.
This was part of the Phase-2 launch of the Sagarmala-DDUGKY Convergence Program in Kerala. In the initial Phase-1, a target of 85 was sanctioned to JSS Malappuram (PIA) in the state. 77 candidates were trained in Phase-1 and out of those, 30 candidates got placed.
The MoU signing ceremony, held at Thiruvananathapuram on 26 July 2023, marked an important step towards realizing the vision of the Sagarmala-DDUGKY Convergence Program. The event was graced by Shri.Jaffar Malik IAS (ED Kudumbashree), representatives from Kudumbashree, NIRD & PR (CTSA) and Directors/CEOs from the 9 PIAs.
The Project Implementing Agencies play a pivotal role in executing the skill development and employment generation aspects of the program. With a focus on skill training that aligns with the demands of industries related to port-led development, these agencies ensure that the workforce developed is job-ready and equipped with the necessary skills to contribute effectively to the growth of the maritime sector.
The convergence program's success lies in its ability to merge the strengths of both partners. Kudumbashree's ground-level connect and understanding of community dynamics dovetail seamlessly with the technical expertise of the PIAs. Together, they create a comprehensive ecosystem that nurtures talent and fosters employment
Phase-2 Sagarmala Status-Kerala
Proposals Undergone QA- 12 PIAs
Proposals approved by PAC- 9
MoU Signed- 9
Sanctioned target-2905
Mobilization districts-9
Proposed no.of Training centers-10
Proposed commencement date- By end of August 2023


---
State Level DPM Review
Kerala SRLM organized a two day review meeting of the 14 District Program Managers at the Kudumabshree State Mission office on 19 July 2023.
The aim was to review the project progress in the districts. All the SPMs briefed about each verticals and the way forward.
Mr.Binukumar (STM) and Mr.Aswin Ramachandran (PO) happened in the first session representing CTSA (NIRDPR). CTSA have highlighted major observations from TC inspections, Placement verification and other major points. Discussions on Kaushal Bharat related points and verifications also took place as part of the training.

---
KARGIL VIJAY DIWAS observed at ALEAP DDU-GKY, Kerala
Kargil Vijay Diwas is observed on July 26 all over India to mark the victory of India over Pakistan and in the honour of Kargil war's fighters. To commemorate this day, various programs were conducted at ALEAP DDUGKY, like video presentation, paying homage to war martyrs, speeches etc. All the programs focused on showcasing the contribution, pride and valor of our soldiers which ensured the security of India.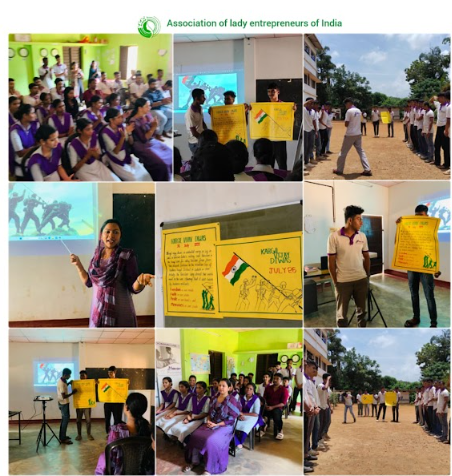 ---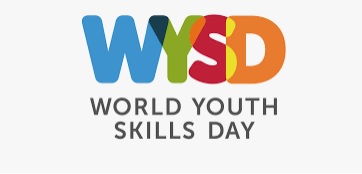 World Youth Skills Day Activities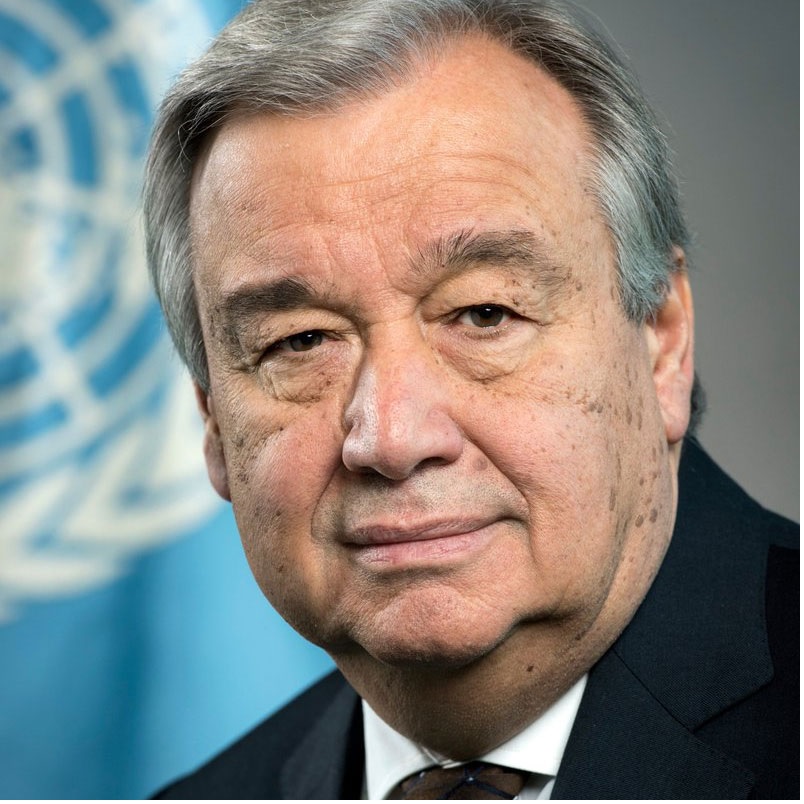 "Equipping young people with quality education, training and skills is essential. This World Youth Skills Day reminds us that teachers stand at the forefront of this great global effort."
UN Secretary-General António Guterres
2023 Theme: Skilling teachers, trainers and youth for a transformative future
In 2014, the United Nations General Assembly declared 15 July as World Youth Skills Day, to celebrate the strategic importance of equipping young people with skills for employment, decent work and entrepreneurship.
The theme for World Youth Skills Day 2023 is Skilling teachers, trainers and youth for a transformative future. It highlights the essential role that teachers, trainers and other educators play in providing skills for youth to transition to the labour market and to actively engage in their communities and societies.
Read more: https://www.un.org/en/observances/world-youth-skills-day
Raforce Security Services Private Limited/ Raforce India Training Academy LLP, Kerala
World Youth Skill Day was celebrated from the 12th to 15th of July 2023, with the theme 'Skilling teachers, trainers and youth for a transformative future'. It highlights the essential role that teachers, trainers and other educators play in providing skills for youth to transition to the labour market and to actively engage in their communities and societies.
As a part of this campaign DDU-GKY trainees of the batches Guest Service Executive (Front Office ) – THC/Q0109 of Raforce Security Services Private Limited / Raforce India Training Academy participatedin and organized various programs like Skills to the Crafts, Skills through Domain, Teaching Delivery and Cultural programs from 12/07/2023 to 15/07/2023.

Joseph Sri Harsha And Mary Indraja Educational Society, Kerala
Date: July-15-2023
Location: JSMIES, Adoor
Introduction:
World Youth Skills Day is celebrated worldwide to recognize the importance of skills and vocational education. It aims to promote the development of skills among individuals and highlight the role of skilled professionals in various fields. Our institution organized a vibrant and engaging World Skills Day event to celebrate the occasion. The event was designed to showcase the talents of students and emphasize the value of acquiring practical skills.
Event Highlights:
Speech about Skill Day: The event kicked off with an inspiring speech about the significance of World Skills Day. The Candidate emphasized the importance of skills in personal and professional growth and how they contribute to economic development. The audience was motivated to embrace skill development as a lifelong journey.
Quiz Competition: A skill-focused quiz competition was organized, challenging participants' knowledge about various vocational fields, historical advancements in different industries, and prominent personalities who have excelled in their skilled professions. The quiz aimed to educate and entertain the participants simultaneously.
Various Competitions: The event featured a series of skill-based competitions that allowed students to showcase their expertise and creativity in different domains. These competitions were meticulously crafted to cater to a variety of interests and skills. Notable competitions included:
Coding Challenge: Participants were presented with intricate coding problems that required analytical thinking and efficient problem-solving. This challenge spotlighted the importance of programming skills in the digital era.
Machine Learning Challenge: This competition pushed participants to develop machine learning models to solve real-world problems. It highlighted the growing role of artificial intelligence in industries such as healthcare, finance, and more.
Dashboard Creation Competition: Students showcased their data visualization skills by creating interactive dashboards. This competition underscored the significance of presenting complex information in an understandable and insightful manner.
Prize Handover to Qualified Students: After intense competitions and evaluations, winners from each category were announced and awarded. The prize distribution ceremony recognized the efforts and dedication of the participants. Winners received certificates and, in some cases, valuable skill-related resources.
Conclusion: The World Skills Day event was a grand success, promoting the importance of skill development and vocational education. It provided a platform for students to showcase their talents and enhance their skills in various fields. The event reinforced the idea that skills are crucial for personal growth, employability, and contributing to society. As we celebrated World Skills Day, we also acknowledged the educators and trainers who play a vital role in nurturing and honing these skills in the next generation. The event left a lasting impression on all attendees, inspiring them to continue their journey of skill development.
By celebrating World Skills Day, we took a step forward in creating a more skilled and empowered society.

KARD Skill Academy, Kerala
World youth Skills day was celebrated in KARD Skill Academy, Kadakkal managed by Kerala Association for Rural Development (KARD) on 15th July 2023. Kard Skill Academy is a residential training centre under DDU-GKY. Dr. Nadakkal Sasi, KARD chairman presided over the ceremony. Chadayamangalam block panchayat member Sri. Sudhin Kadakkal attended as an invited guest. Sri. Nithin Bose, Centre Head of "KARD Skill Academy" delivered the welcome speech. Dr. Nadakkal Sasi said, " To what extent a country can produce skilled youth to that extent the country grows in various fields. Our country has been producing a large number of skilled youth and in the near future India will be transformed from a developing country to a developed country." Sri. Sudhin Kadakkal spoke about a narration on how Indian youth can strengthen our nation. All the trainees and faculty of KARD Skill Academy participated in the celebration.

Mahishadal Raj College, West Bengal
Mahishadal Raj College, a PIA in West Bengal celebrated World Youth Skills Day on 15th July 2023 with the theme "Skilling Teachers, Trainers and Youth for a Transformative Future". On this occasion they invited several delegates as speakers for the theme highlighting the importance of acquiring practical skills alongside traditional education.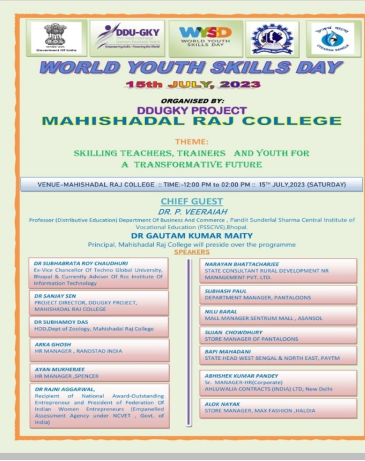 DDU-GKY candidates were divided into 4 groups (batch wise) to present their models on the domain – Retail Sales Associate which portrayed their communication skill, confidence, high spirit and teamwork. The entire activity has inspired the candidates to pursue their passions. Moreover, DDU-GKY candidates showcased that they are getting ready to navigate the challenges of the modern world and contribute meaningfully to their communities.

SICB Karfectar, Sikkim
In 2014, the United Nations General Assembly declared 15 July as World Youth Skills Day, to celebrate the strategic importance of equipping young people with skills for employment, decent work and entrepreneurship.
The theme for World Youth Skills Day 2023 is skilling teachers, trainers and youth for a transformative future. It highlights the essential role that teachers, trainers and other educators play in providing skills for youth to transition to the labour market and to actively engage in their communities and societies.
On 15th of July 2023 a "World Youth Skills Day" was observed by Deen Dayal Upadhaya Grameen Kaushalaya Yojana (DDU-GKY) which was organized by the State Institute of Capacity Building (SICB) at Karfectar Jorethang South Sikkim under Skill Development Department, Government of Sikkim. The event was chaired by the Chief Operating Officer cum Chief Administrator Mr. Shri Bishal Rai. At the outset of the program, the Assistant Director (SICB) Shri CK Sharma welcomed everyone present and stated the need to raise awareness among young people about skills for employability, entrepreneurship, and self-employment. The program was attended by the DDUGKY candidates from different DDUGKY Training Centres along with their respective trainers. The day was marked by conducting various activities and events that promote skills development for young people such as Dance competition, Singing competition, Poetry & Quiz competition etc.
EVENTS OF THE DAY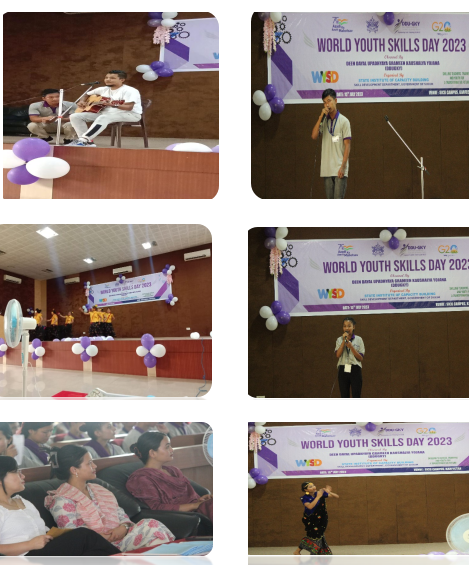 In the middle of the program Mr. Bishal Rai Add. Director cum COO DDU-GKY Sikkim, SICB highlighted on the importance of the World Youths Skills Day which is celebrated every year to develop the skills of the youth and to make them aware about its benefits. He also emphasized on the goals which is to achieve better social economic conditions for today's youth of the state of Sikkim.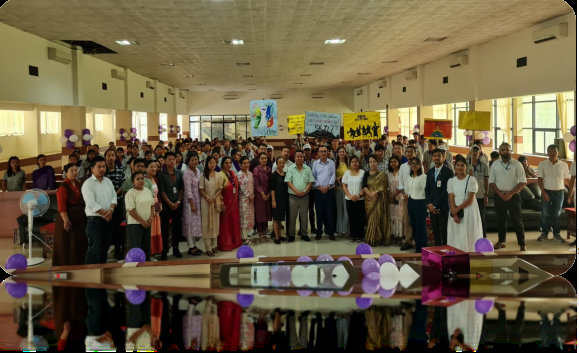 World Youth Skills Day Celebrated at CPIT Skills Education, Sirsa, Haryana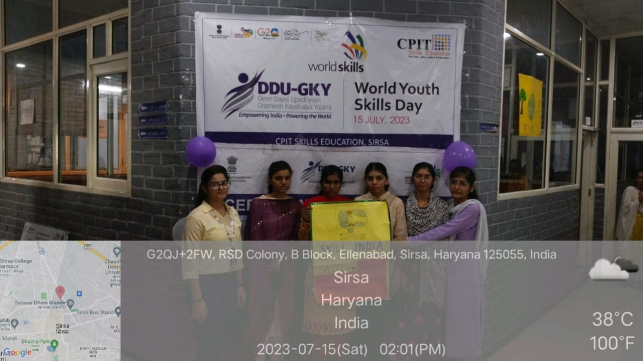 Dr. ITM Limited (Banur, Patiala), Punjab
On the occasion of World Youth Skills Day, Dr. ITM Limited (Banur, Patiala) celebrated World Youth Skills Day . On this occasion the centre organized Alumni Meet and Award Ceremony. Lectures were also delivered to the candidates about career progression, while candidates showcased their talents through captivating performances.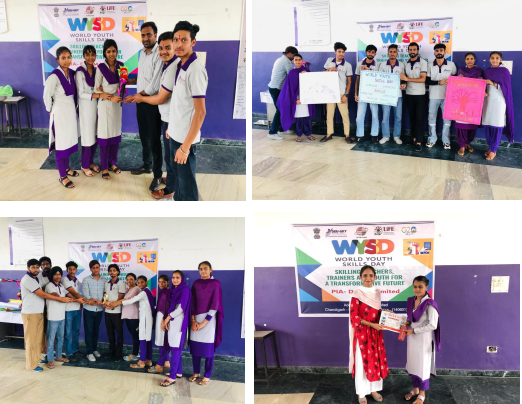 IIAE Educational Society, Ludhiana, Punjab
Celebrating Alumni Meet on World Youth Skills Day at IIAE Educational Society, Ludhiana. Accomplished alumni motivated current candidates with inspiring success stories, while current candidates showcased their talents through captivating performances.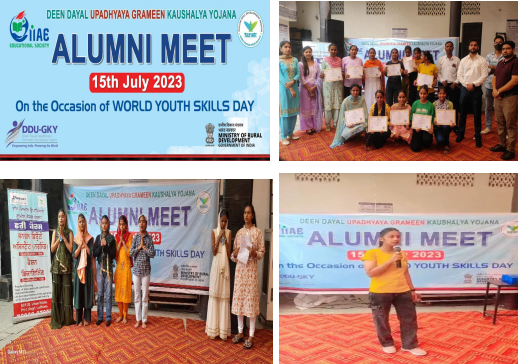 ---
Best Practices (July) from ESAF DDU-GKY, Kerala
Programme on Digital session
Shri T O Jose, retired Assistant General Manager of CSB Bank conducted a two hours session on Digital Banking for students of the Centre. He mentioned the importance of digital banking and the evolution of artificial intelligence in the banking sector.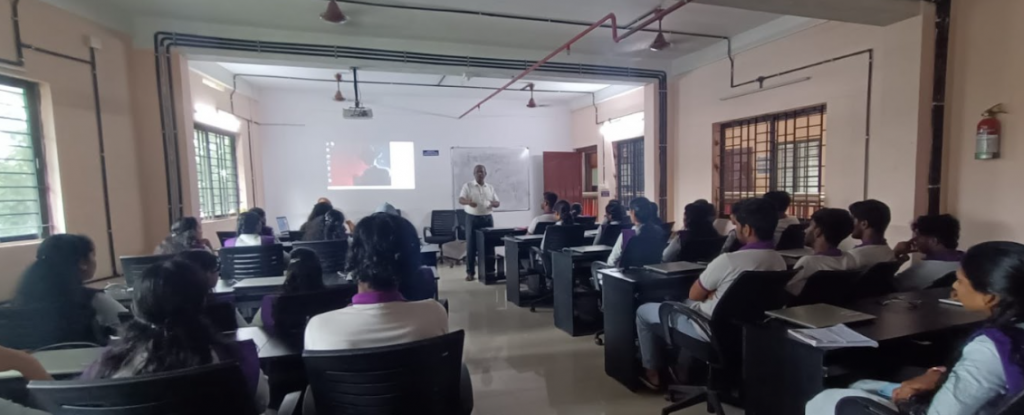 Session on Life Skills for a successful Career
Dr Rekha U Menon, Chief Manager (Learning and Development officer) – ESAF Small Finance Bank conducted a session on life skills for a successful career.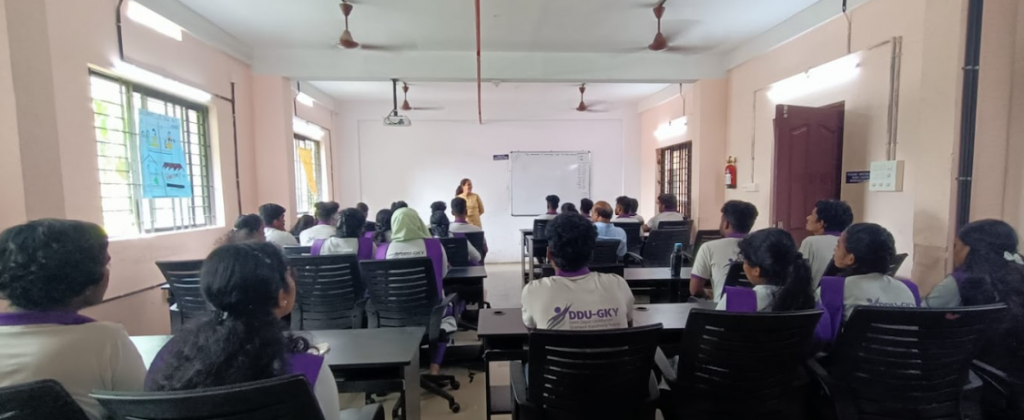 Visit by District Mission Coordinator
For the first time, the District Mission Coordinator visited the Centre. She conducted an interactive session for our students. She talked about the DDU GKY Programme and the importance of the course. The session was very useful for our students and was well received by the participants.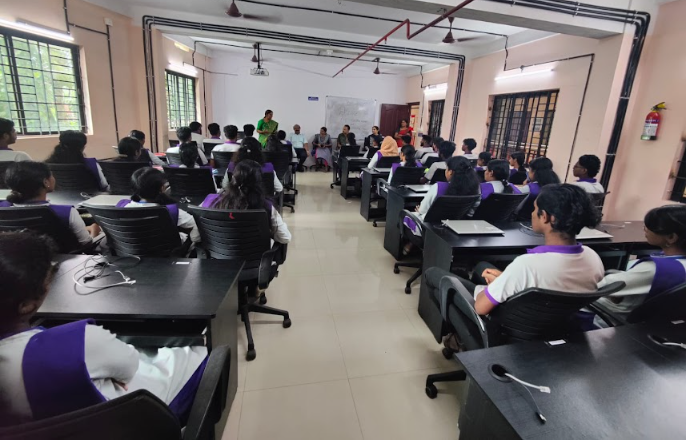 Counseling Session for Students
Counseling session for students was conducted by Kudumbashree.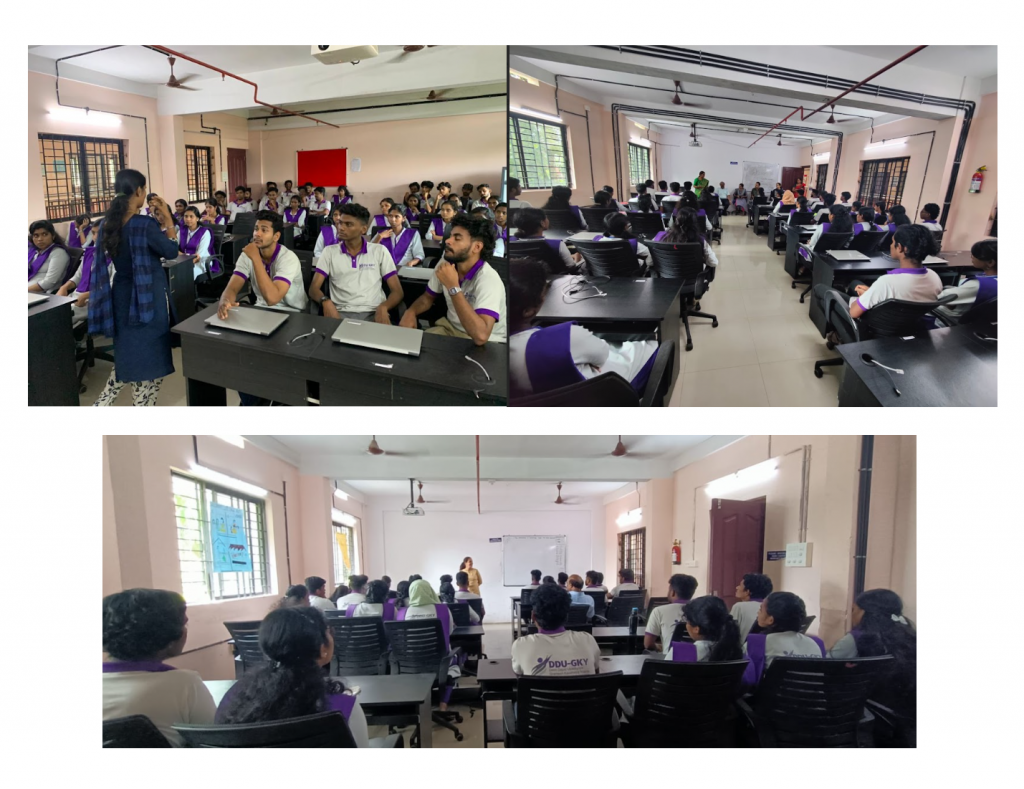 ---
Workshop On Quality Management & Kaushal Bharat Portal Under: DDU-GKY Sikkim
Training program on "Quality Management and Kaushal Bharat" Portal under DDU-GKY, was organized for the PIAs (Project Implementing Agencies) by SICB (State Institute of Capacity Building) at SICB Karfectar, on July 11th to 13th, 2023.
The first day of training, July 11 2023, was graced by the Assistant Director of SICB, State Team Manager NIRDPR, Project Officer NIRDPR, Project Officer DDU-GKY Sikkim, SPM (State Program Manager), DPM (District Program Manager), BLC (Block Level Coordinator), and other department functionaries, along with the project heads and quality head from PIAs.
Project Officer DDU-GKY Sikkim, welcomed the resource persons from NIRDPR (National Institute of Rural Development and Panchayati Raj) by offering them khadas (traditional ceremonial scarves). In his speech, the Project Officer provided a brief description of the three-day training program.
On the first day, Mr. M. Kumara Swamy, State Team Manager, the resource person from NIRDPR, led the training session on Quality Management and Centre Management. He emphasized the importance of quality in the DDU-GKY scheme, highlighting how good quality training at the respective training centers plays a vital role in trainees' lives. Mr. Swamy also stressed the significance of center management and how PIAs should effectively manage the centers for the smooth functioning of the DDU-GKY schemes. The first day concluded on a positive note.
On July 12th, Mr. MD Afrozuddin, Assistant Director of NIRDPR, and Mr. Raghuvansi, PO (Project Officer) of NIRDPR, conducted the training session on the Kaushal Bharat portal. They provided a brief description of the portal and its importance in the DDU-GKY scheme. On this day, they trained the participants on various aspects of the Kaushal Bharat portal, including project initiation, center management, batch management, training management, and inspection management.
The program also had the presence of COO (Chief Operating Officer) of DDU-GKY Sikkim, Mr. Bishal Rai, on July 13th. He welcomed the resource person from NIRDPR and participants from different PIAs. In his keynote address, he emphasized the importance of the Kaushal Bharat portal for the smooth implementation of the DDU-GKY scheme.
On July 13th, Mr. Afrozuddin continued his presentation on placement management, providing a brief overview of On-the-Job Training (OJT) and the placement of trained DDU-GKY candidates. Mr. Raghuvamsi trained the participants on Change Request Management via the Kaushal Bharat portal. Towards the end, they addressed any pending issues related to the portal for the participating PIAs.
The main objective of the training program was to train the Quality Management team of the Projective Implementing Agencies (PIAs), on the Kaushal Bharat Portal. The training aimed to enhance their understanding and skills related to quality management and the effective use of the Kaushal Bharat Portal in the implementation of the DDU-GKY Scheme.
The program concluded by felicitating the resource person from NIRDPR by the COO of DDU-GKY Sikkim. Project Officer DDU-GKY Sikkim proposed a vote of thanks to the resource persons, the state team, and the participants from different PIAs for their participation in the three-day workshop, making it a successful one.
---
Counselling Workshop at TRLM
A Workshop and Capacity Building program on Counselling and Mobilization was successfully organized by the State Mission Management Unit (SMMU) of Tripura Rural Livelihood Mission (TRLM). The workshop aimed to enhance the counselling skills of the staff members involved in the implementation of the Deen Dayal Upadhyaya Grameen Kaushalya Yojana (DDU-GKY) program in Tripura. The program specifically targeted the Program Implementing Agency (PIA) staff, Block Programme Managers, and State Level staff of the DDU-GKY cell.
Held from the 5th to the 7th of July 2023, the workshop took place at Pragya Bhavan in Agartala, Tripura. The esteemed resource speaker for the program was Dr. Anish K, a faculty member at the Social Work Department of Rajagiri College of Social Sciences. Dr. Anish K, having expertise in Counselling Skills Training, has been instrumental in the design of the training program and continues to support the delivery of training based on the demands of the state. He is a valuable member of the resource pool created under the thematic areas facilitated by the National Institute of Rural Development and Panchayati Raj (NIRDPR) functioning as the National Resource Organization (NRO) for DDU-GKY, along with Mr. Kumar from NIRDPR, Hyderabad.
The program was inaugurated by L. Darlong, TCS, SSG, Additional CEO, TRLM, and Dr. Sankharaj Roy, COO (Skills & Placement), TRLM. Their presence at the inauguration highlighted the significance of counselling in the success of the DDU-GKY program and encouraged active participation from the attendees.
Through interactive sessions, practical exercises, and case studies, the workshop provided participants with a comprehensive understanding of counselling techniques such as active listening, empathy, problem-solving, and goal-setting. The aim was to equip the participants with the necessary skills to effectively engage and support the rural youth in their skill development journey within the DDU-GKY program.

Overall, the workshop served as a valuable platform for enhancing the counselling and mobilization capacities of the participants, empowering them to make a positive impact on the lives of the rural youth in Tripura.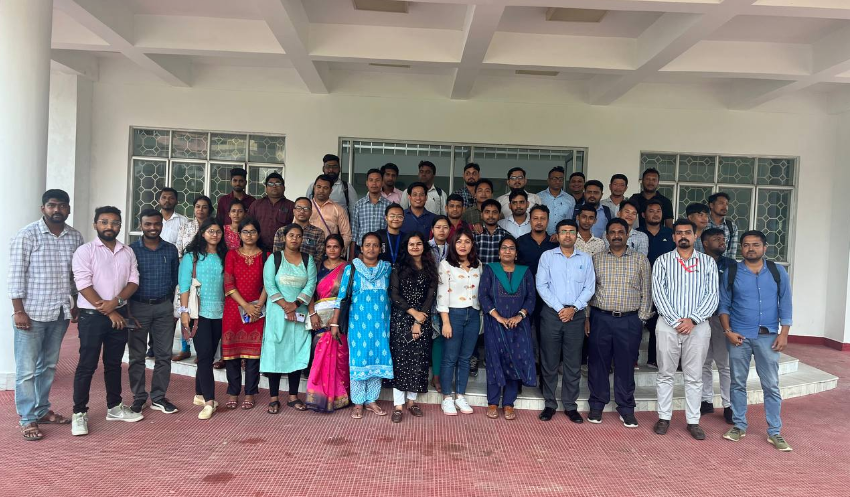 ---
Women in Skilling
:
Vaishali Lalotra , Quality Head, Himayat-JNK
Vaishali Lalotra is E-SOP certified Quality Head of PIA M/S Sun Retail Ltd since March 2022 and working in the UT of Jammu & Kashmir in the Himayat project under DDU-GKY. Sun Retail Ltd. is a Gujarat based organization working in two states. Hailing from Village Ratnal Block Bishnah District Jammu, she is a post-graduate in law. After completion of her studies she practiced for 4 months at Ladakh District Court but was not satisfied as she wanted to do something for the betterment of society especially girls as she herself comes from a backward village area. Through one of her relatives she got to know about the placement linked skill development program Himayat run by Govt. of India in the UT of Jammu & Kashmir. She immediately joined the program as Quality Head with an aim to help unemployed youth to get an opportunity to be skilled any particular trade and get placed in different sectors. Through KB Portal she conducts various inspection of Training Centres and interacts with trainees and tries her best to resolve the grievances of candidates if any.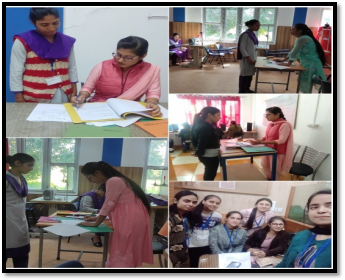 Through this profile she got an opportunity to travel to various locations for OJT verifications like Hyderabad, Ambala, Baddi (HP) etc. She was overwhelmed to see the candidates completely transformed into new individuals. She was amazed to observe the clearly visible transformation in the behavior, manner, style, makeup and hairstyle of the placed candidates. She said she had tears in her eyes when one of the candidates offered her lunch at her place in Hyderabad.
During her field verifications she definitely has seen fathomable differences in the trainees when they joined the program and after their placements. She reiterated that placed Trainees literally thanked Himayat and made her emotional by their gestures. She said that she has personally witnessed the realization of so many dreams of girls sitting idle at home before joining Himayat and the reality of working in a conducive environment. She feels fortunate and proud to be associated with such a wonderful scheme DDU-GKY Himayat.
She said she would never had thought before joining this scheme that the Government would launch this type of scheme where poor unemployed youth especially girls got opportunity to avail free training, even free accommodation and food.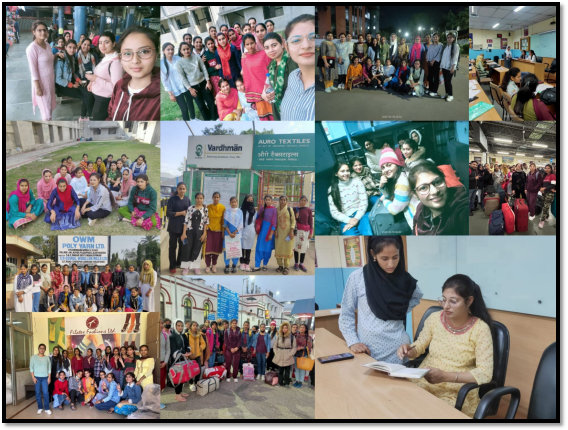 ---
25 candidates of Assistant Automotive Service technician from PIA Anchal Technovations stay at Nagaland Migration Support Center on their way to Haryana on 16th July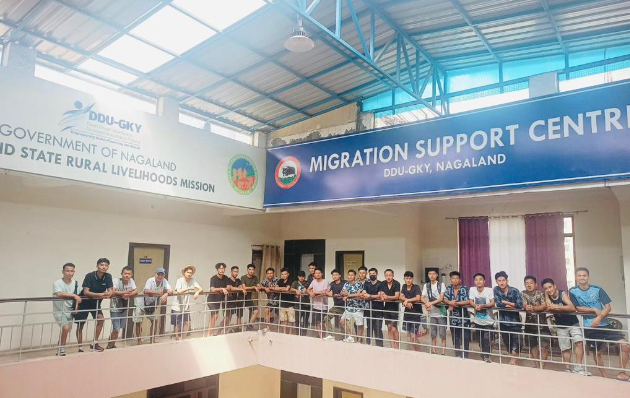 ---
I

nteraction with SHG members, Dhumdaha Block of Purnea Bihar
Raghaw Assistant Director, NIRDPR interacted with SHG members and coordinated with Parents & PIA representative in the Dhumdaha Block of Purnea Bihar, and discussed the benefit of DDU-GKY project. All the members of SHG agreed to involve themselves more in the tracking of DDU-GKY candidates.

---
Haryana State Events:
Guest Lecture Session on Health Awareness by Mr. Yogesh Chauhan, Lecturer, Divine Academy-Panipat at SHANTI NIKETAN EDUCATION SOCIETY-PANIPAT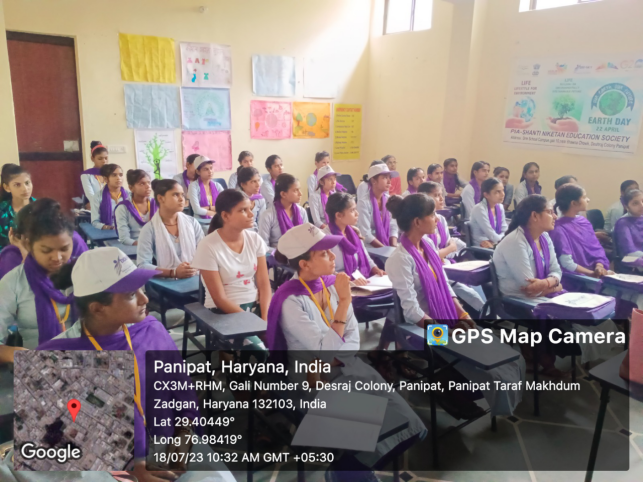 NCERT DDU-GKY Yamuna Nagar Centre, Counselling Session for Parents and Students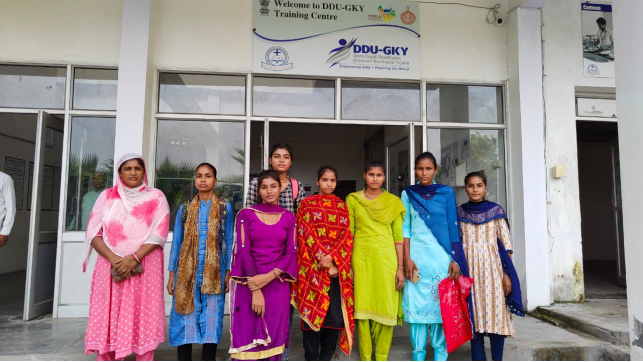 ---
Punjab State Events:
A Placement Drive was conducted on 31st July 2023 by Dr.ITM Centre at which 70 candidates participated and 39 got Placed. The Employer was Lifestyle Pvt Ltd.

On the Occasion of Teej and Sawana various cultural programmes were organised by TCS across Punjab.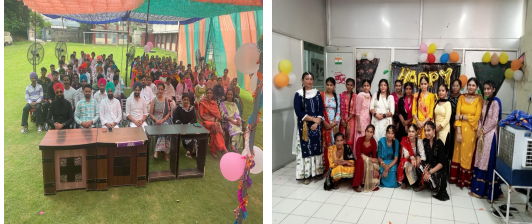 ---
Training programs delivered in North East by NIRDPR in the month of July 2023
In the month of Jul'23, 08 training and workshops were conducted, of these four programs were conducted in offline mode at Sikkim, Arunachal Pradesh & Tripura and four programs were conducted in online mode. The programs were conducted on topics of Project Closure Procedure, Financial Procedure, Centre Management, Quality Management, Counsellor Certification and Kaushal Bharat Modules. The total participants in these programs were 426.
Kaushal Bharat News
Kaushal Bharat Training cum Handholding session for officials of SRLM & PIAs for the state of Sikkim and Arunachal Pradesh was held on 11th – 12th Jul'23 & 26th – 27th Jul'23 at respective states as per request of SRLM. In these two trainings, a total of 69 SRLMs/ PIAs officials were upskilled.
Glimpses of Activities for the month
Review on the Progress of Placements and Data updation of Placed candidates on Kaushal Bharat Portal under DDU-GKY on 6th & 7th July, 2023 at Guwahati, Assam.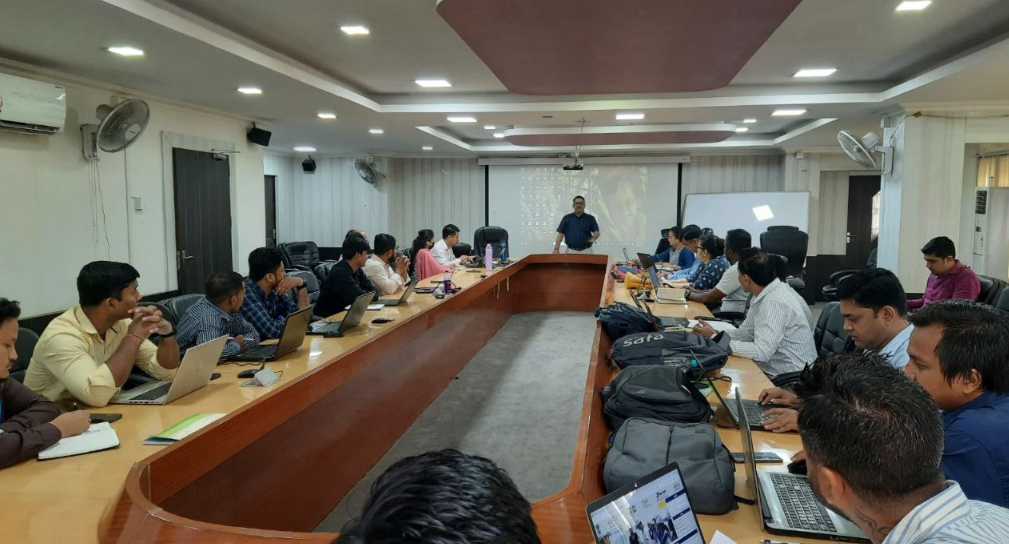 Quarterly random audit in progress for Karnataka by NIRDPR CTSA finance team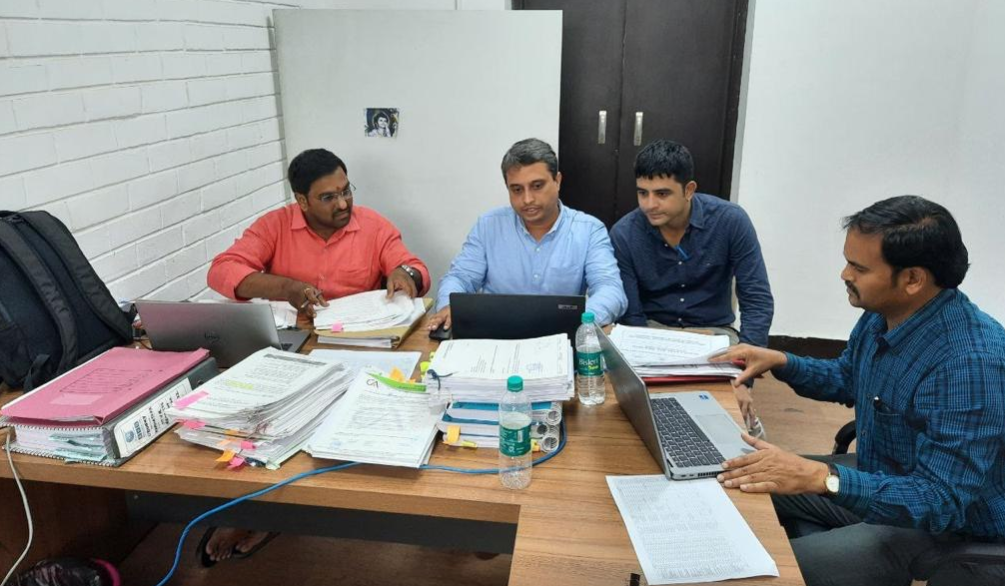 Review meeting of PIAs of Meghalaya on overall performance of Projects, conducted on 27th & 28th of July 2023 in SIRD, Meghalaya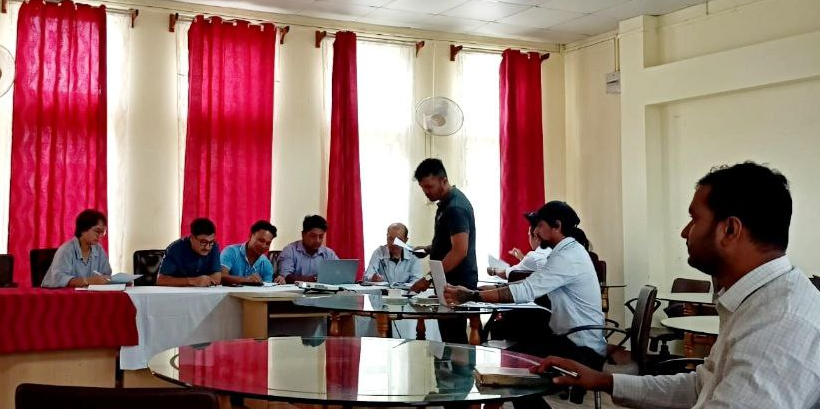 Online Training Program in the month by DDU-GKY RC, NIRDPR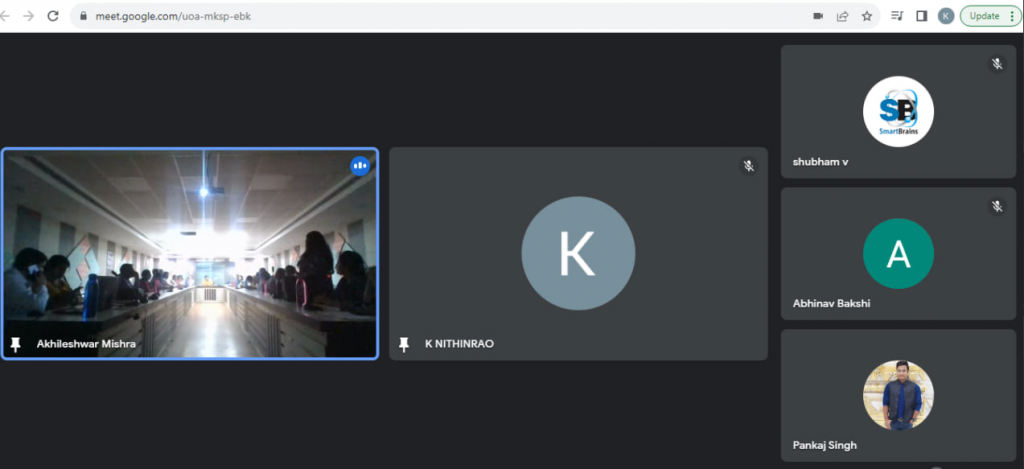 ---
SUCCESS STORIES
Madhya Pradesh
27 candidates from Rajgarh and Guna district of Madhya Pradesh were trained by PIA Safeducate in logistic trade and have joined Flipkart at Jaipur location with salary of 11500 CTC.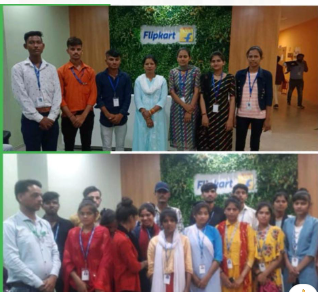 Sucess Story of Bilkeesa Jan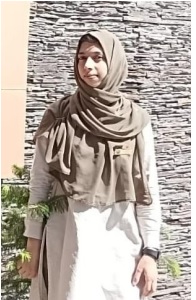 Name : Bilkeesa Jan
D/O : Mohd Shafi Dar
Place : Chowgam Devsar, Distt. Kulgam, J&K
Training Trade & PIA: Completed Training in Counter Sales Executive from GS Techno Innovations Pvt. Ltd. under DDUGKY (Himayat) Scheme.
Starting Job Employer: The Khyber Himalayan Resort & Spa, Gulmarg. Current Job: Working as Housekeeping Associate. DOJ : 27th July 2022 Salary : Rs. 13,200/- Per Month
Collected Information: Bio: Bilkeesa Jan is a very intelligent and hardworking person with a fast learning ability, she comes from a middle class family living with her parents and siblings, her primary objective was to get a job as soon as possible in order to support her family financially. One day she was at home and a group of persons from Himayat went to her home during a mobilization drive and they shared information about the various courses. Her parents liked the idea and insisted she join it. She did the same and after completing her training she gave an interview in Khyber Gulmarg and got selected as a 'housekeeping associate' with a salary of 10,000 INR and with her continued efforts and hard work she is currently drawing INR 13, 200. Recently she also got a best employee award. We wish for her a bright future. In her own words: I am glad for my decision to choose the hospitality industry at the earliest as the taste of being independent is delicious. I got an appraisal just after two months of my joining and was given the best employee award. Also that boosted my morale and increased my confidence. Thanks to Himayat for providing me such a great platform.
Sucess Story of Manzoora Rashid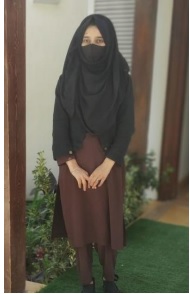 Name : Manzoora Rashid
D/O : Abdul Rashid Wani
Place : Panzath, Qazigund,
Distt. Anantnag J&K
Training Trade & PIA: Completed a course in Counter Sales Executive from GS Techno Innovations Pvt. Ltd. under DDUGKY Scheme.
Current Employer: Rahbagh By The Orchard. Harwan, Srinagar.
Starting Job Role : working as a Room Associate. DOJ : 5th July 2022 Salary : Rs. 11,000/- Per Month
Collected Information: Bio: Manzoora comes from a family with weak financial background as her father is a labour by profession trying hard to bring up the family, which consists of 4 children (3 daughters and 1 son). After completing her graduation she came to Himayat where after proper counselling and guidance, she decided to take a certificate course in hospitality and after completing this course she got selected in "Ragbagh By The Orchards" as a "Room Associate" in Housekeeping Department with a starting salary of 9,000 per month and her current salary is 11,000 and with the continuous efforts and hardwork she is touching the heights of success. In her own words: Manzoora says "somehow after completing my graduation I was worried about my carrier because of being unable to afford further studies, but thanks to Himayat for not only framing my carrier but also developing me as a helping hand to my struggling father".
Success Story of Ankit Mishra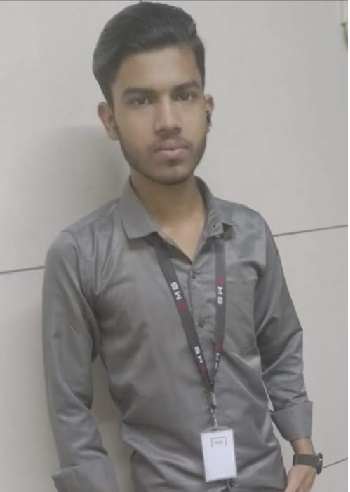 After DDU-GKY Intervention, he is continuing in job and completed more than 6 Months
BRIEF
Name- Ankit Mishra
Place: Chennai, India
Training trade &PIA: Retail Sales Associates Trade & TeamLease Services Limited
Current Employer:Creditors Management Solutions
Chennai, India
Current Address: Chennai, India.
Joining Date: 20-01.-2023
Job (Associates): BPO
Salary: Rs 17,000
Current Status: Working
Collected information:
Ankit Mishra, Son of kanhaiya Mishra lives in the district of Siwan, Bihar is one of the example of rural youth realizing their career aspiration.
Bio: (Background of' the candidate)
Ankit comes from a poor background family and passed 12th. He had no sources of any income to support his family. His father is a Farmer with limited source of income. He has 5 members in family and his father struggled to give good education to all of them.
Programmatic intervention: Details of training undergone
He came to know about the DDU-GKY Training through Mobilization camp in the District. He considered this to be a great opportunity and visited the Teamlease Services Limited training Center, Patna (Bihar) and he understood the components of the training. He enrolled himself for the 6 Months Retail sector course. After completing the course, he was placed at Pace Setters Business Solutions Pvt Ltd with 13000 INR salary in Chennai as a Customer Care Executive (BPO) and is currently getting salary of Rs 17000 in Creditors Management Solutions.
In hisown words: (Few words from the candidate)
"I am very impressed with the DDU-GKY program and hope that this scheme will be helpful in the success of the youth of our country."
Glimpses of a few Himayat Placed candidates who have completed more than 10 months at work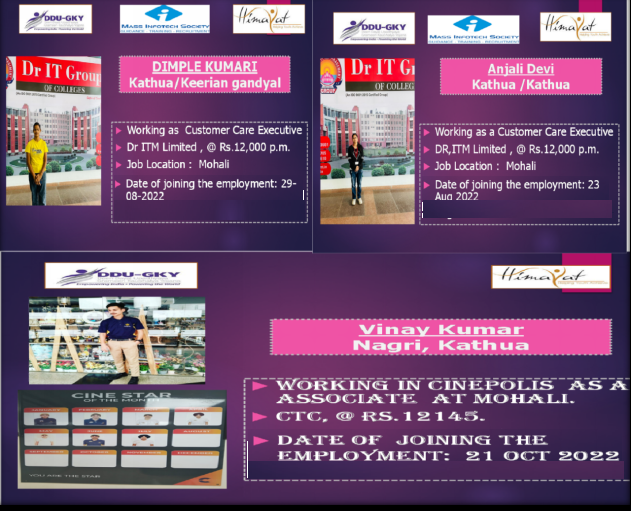 ---