PACE Training Commenced
In response to a long-felt need for a qualitative, standardized and structured approach for softskills training, MoRD signed an MoU with GAP Inc. to roll out PACE (Personal Advancement & Career Enhancement) for DDU-GKY students in order to provide skills and training, needed to advance in the workplace and improve personal lives. The programme is being rolled out in collaboration with DDU-GKY Division, Centre for Skills & Jobs, NIRDPR. The Centre built the entire online certification process for PACE on Gramswaraj eLearning Portal and the first batch of PIA Trainers nominated by respective SRLMs went through a rigorous on-line screening process. Those selected by the PACE team are currently undergoing the PACE ToT (Training of Trainers) through virtual class conducted by Master Trainers of GAP Inc. Currently, 24 PIA trainers predominantly from South and North East zones are undergoing the training from 24th November to 4th December 2020. As a prelude to this roll out, SRLMs and M&E officers of both CTSAs were provided orientation sessions on PACE by the GAP Inc. team. The second batch of PIA trainers will undergo the ToT from 7-18 December 2020. Three more batches are planned and country-wide roll out is set to complete by 5th February 2021, after which the Master certified PIA trainers will undertake the upskilling training for softskill trainers in each state.
---
Ensuring Safety in Skilling: NIRDPR M&E Team Takes an Extra Mile for the Candidates
As the pandemic restrictions are being lifted across the country, DDU-GKY Training Centers have also geared up to return to operations with more focus on safety of candidates and staff members. Even as restrictions are being eased, the number of COVID cases are multiplying with every passing day. Hence, it becomes more important for all the stakeholders involved in the DDU-GKY project to follow the Government's guidelines with respect to curbing the spread of virus. To keep operations at Training Centers going on and simultaneously minimizing the risk to Candidates and Staff, PIAs have adapted as per the instructions of State and Central Government.
Monitoring and Evaluation Team of DDU-GKY Division, NIRDPR conducted inspection visit across various states to ensure that the safety protocols are in compliance as per the Government Norms.
During the inspection, the CTSA team observed that the Training Centre Staff and the Candidates are maintaining the COVID-19 protocols such as maintaining social distancing, wearing mask, using hand sanitizer at regular intervals, keeping hand wash in the bathroom, display of charts related COVID-19 protocols, first aid kit etc.
It was also observed that the candidates who are undergoing training are preparing themselves to take the challenges and complete the training and get employed within the state or outside the state.
Some of the pictures captured during Training Centre inspections
---
Synchronous and Asynchronous learning for DDU-GKY stakeholders on GramSwaraj Portal
Efforts to make learning available for DDU-GKY stakeholders from anywhere, anytime have been on from the year 2018 at DDU-GKY Division, Centre for Skills & Jobs, NIRDPR, Hyderabad. Over 14 e-learning modules were ready by mid-2019 and currently there are over 25 e-learning modules available for anyone who is a part of the DDU-GKY ecosystem. The modules can be accessed on https://gramswaraj.nirdpr.in, the LMS (Learning Management System) of NIRDPR.
A host of e-Learning (synchronous and asynchronous) is made available on gramswaraj.nirdpr.in in the following categories: Prospective PIAs and for current PIAs on a variety of topics. There is e-learning for candidates (Retail Sales Associate), FAME (Financial Literacy module in multiple languages), Disaster Management Module; e-learning and e-resources for Trainers (PACE, Facilitator Guide for activity-based English Communication training, Retail Sales Associate activity-based facilitator guide); e-learning videos on PFMS, Kaushal Panjee, Assessment and Certification, Introduction to Skill India and DDU-GKY, entire SOP modules through a mix of instructional videos and digital text, leading to e-SOP certification portal, Placement Procedures, and so on. A competency approach has been set up ranging from Onboard, Core, Growth and Specialist in order to aid stakeholders to follow a learning path. During the pandemic the learners have appreciated the host of learning available for PIAs, candidates and SRLMs.
As the training centres open, training partners and newly on boarded partners are advised to leverage both the synchronous and asynchronous learning in order to build the efficiency of training implementation.
Over 150 synchronous training through virtual classes, primarily using A-View platform were conducted by the Centre from April to November 2020 in order to ensure continuous learning for the stakeholders based on demand.
---
NIRDPR opens new skills and job avenues by adding new qualifications in the National Qualification Register (NQR)
– Insights by Mr. Surajit Sikdar & Dr. Sandhya Gopakumaran
Consumer behaviour is an ever-changing phenomenon. It changes due to various reasons such as – globalization, urbanization, economic prosperity, lifestyle change, climate change, human intellect, technology disruptions, etc. The business community is constantly challenged to adapt to the changes. These rapid changes also introduce new employment opportunities both at formal and informal sectors. Formal sector is privileged by their ability to fulfil their skill needs, whereas informal and not so formal sector struggle to achieve them. As a result, productivity, quality of service, and consumer satisfaction get badly impacted. As we all know, the informal sector employs about 92 per cent of India's workforce, hence it is inevitable to tap its employment potential to address the unemployment among Indian youth.
NIRDPR has identified the gap and considers them as potential areas to explore. It has commissioned Skill Innovation Hub to deal with all such areas that are extremely critical for the skills and employment growth but not drawn enough attention. The hub adopted a sector with high employment potential – Pest Management for both rural and urban youth and developed eight qualifications under it. They are (a) General Pest Management Technician, (b) General Pest Management Supervisor, (c) General Pest Management Manager, (d) Vector Control Technician – Local Bodies, (e) Vector Control Supervisor – Local Bodies, (f) Pest Management Technician – Poultry, Aqua and Livestock, (g) Fumigation Technician and (h) Fumigation Supervisor. These qualifications are NSQF aligned and can be accessed through the National Qualifications Register portal. With this alignment, the qualifications are eligible for Government funded skill development schemes. These qualifications are not only going to benefit the youth for employment, but also the industry that is looking for skilled workforce. 
The institute will look after the overall quality for implementing training of these qualifications by commissioning of the training materials, Train the trainers, training partner affiliation, accrediting training centres, assessment and certification of candidates, and necessary revision required in the qualifications to satisfy the industry need. The training will be provided by the industry, industrial training partners, and institutes with the help of own, CSR, CBOs, community, fee based programme, Government funding.
The institute is highly thankful to the subject matter experts from training and research institutes, scientists, academics, industry, industry associations, central government department, who nurtured the initiative by development of qualifications and training materials to this stage and are continuing to do so for its further development. Special thanks to Ministry of Agriculture and Farmers Welfare for their acceptance as a line ministry and Ministry of Rural Development for extending all the support for the NSQF alignment.
The Hub is hopeful about further collaboration and initiating more alignment of such employment potential qualifications where there is no sector skill council, nor any institute to facilitate the job role. NIRDPR is a National Resource Organization and Central Technical Support Agency (CTSA) for the Ministry of Rural Development's flagship scheme Deen Dayal Upadhyaya Grameen Kaushalya Yojana (DDU-GKY). So, the desire comes out from a responsibility to harness its expertise in skills to benefit the wider world.
---
Mobilization Session Conducted At Kupwara by Datapro
Datapro Computers Pvt. Ltd. arranged a Mobilization cum Counselling session at HIRI Kupwara on 12th November 2020 in which a large gathering of 300 students participated. The session was headed by Mr. Arshid Ah. Peer (State Head) along with Quality Head- Mr. Sajid Mir & other staff members of Datapro Computers Pvt Ltd.
Students of the district Kupwara participated with full zeal and enthusiasm. The programme was successful and concluded with more than 100 on-field registrations done. During the session, candidates were enrolled for two different trades, i.e. MLT and Fashion Designing. Parents and locals were briefed along with the candidates regarding the programme benefits. Apart from Datapro Team, Mr Sheikh Mudasir from NABCONS participated in the session and he also briefed the locals and candidates and cleared their doubts regarding the programme. The event concluded successfully and the locals applauded the efforts being made to end unemployment in the state.
The event was organized by following COVID-19 protocols.
---
Success Story- Rayees Ahmad Wani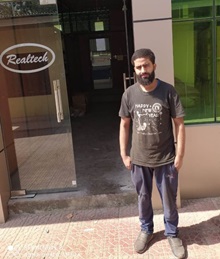 I am very much delighted to work in my home town. My success would not have been possible without the help of Indus Weld Tech. As such, I would like to thank the Centre team for providing me a life changing opportunity.
I have been working in Realtech since September 2019 with one my friends. Earlier, I was appointed with CMR Square Pvt. Ltd at Swastid Engineering Ltd, Narsapora Industrial Area, Bangalore. I had joined there at the time of OJT, however, due to some local reason I left the job and back to my home town. My current salary is Rs. 12000 per month. I am very thankful to DDU-GKY which improved my strengths, as well as groomed my qualities thus making my career prospects good. I would highly recommend unemployed youth of J&K to join Himayat for building a successful career ahead.
---
Resumption of Trainings in Union Territory of Jammu & Kashmir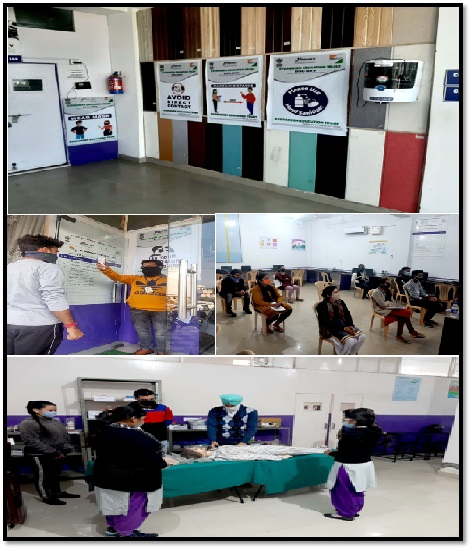 Evergreen Education Trust (EET) after receiving the instructions under Unlock 5.0/ and directions from HMMU regarding the resumption of training centres, acted promptly and started the overall operations from 22nd October 2020. Initially there was only 25-30% attendance. However, the candidates were counselled for attending training sessions again. Communication with parents was also established and with this proactive approach attendance improved to 75-80% per batch. Evergreen Education Trust (EET) also initiated mobilization and counselling drives for new enrollment in the Centre under the Retail domain.
Datapro Computers Pvt. Ltd. commenced trainings for batches (Pre COVID-19) from 30th Oct 2020. Pre COVID-19, 140 females were enrolled, out of which 105 female candidates rejoined the Training Centres. All the female candidates belong to Kargil district of Union Territory of Ladakh.
The candidates arrived on 20th Oct 2020 and completed the quarantine period of 10 days with medical supervision. The classes have resumed from 30th Oct 2020 following COVID-19 guidelines.
---
Inspirational Story- Aijaz Ahmad Mir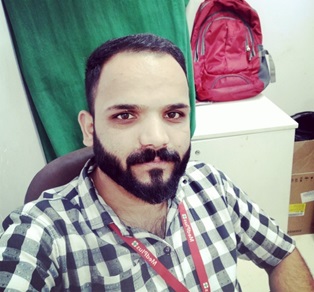 Aijaz Ahmad Mir belongs to a poor family. His father is a farmer and is the only bread winner to a family of 4 members. Since Childhood, Aijaz had seen his father working hard day and night to support his family. He wanted to help his father desperately but was unable to do so as he had no job, hence could not add a source of income.
It was through a mobilization camp of DDU-GKY held by Datapro Computers Pvt Ltd. at his village that he got to know about Himayat. He filled the registration form and got selected for MLT Course at Datapro Computers, Srinagar. After completing the course, Aijaz got placed at Medplus, Hyderabad with a handsome salary and since then he has not look back. He continues to move forward in life and he believes that it was his best decision to enroll with DDUGKY-Himayat, a program that changed his life forever and helped him in achieving his dream.
---
Women in Skilling- Jetinder Kaur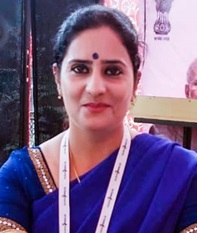 I am Jetinder Kaur, currently working in Rooman Technologies Pvt. Ltd. as a Centre Manager- DDU-GKY, Jammu.
My educational qualification is M.Sc. (Human Development). I started my professional journey at Wigan and Leigh College as Academic Advisor and after 6 months was promoted as Senior Counsellor in 2011.
I shifted to Skill Sector in 2014 via the Himayat Project. In 2014, I joined my first skill based organization as a trainer. As trainer I found that candidates are educated but not skilled enough to work in corporate organization. I want to support and uplift the candidates, as I thought this is very good platform for me to make a positive difference for the society. I joined my job by chance but after meeting with the passionate candidates, I am continue my job by my choice. After seven months, I was promoted as Centre Coordinator based on my previous experience. From November 12, 2018 to till date, I am working in Rooman Technologies Pvt Ltd as a Centre Manager. Whenever I go to the malls, shopping centers, restaurants, BPOs and corporate offices I see my trainees working there. This gives me great satisfaction. I feel proud working with skill sector.
Working with the skilling sector- a positive experience
When I joined the skill sector, I found people residing in outskirts and unemployment ratio was too high. This sector encouraged me to work for their cause. Even during the COVID-19 Pandemic, being a mother of 2 month old baby, I am still connected with my trainees for interviews and other concerns. I have faced many challenges in life, but I always boosted my morale while working with candidates. I always encouraged trainees to get trained in any skill and earn for themselves and for their parents. This is a great opportunity and there is tremendous satisfaction for me in working with Skill India Project.
---
Training Update for November 2020
A total of 164 training sessions were conducted from April to November 2020. In November 2020, 8 training sessions were delivered virtually
---
Training Calendar for December 2020
Training for December 2020 has been planned according to Training Needs Identification exercise conducted by DDU-GKY, NIRDPR. For training requirements, SRLMs / PIAs may write to trainingddugky.nird@gov.in
Training calendar can be viewed on http://www.ddugky.info