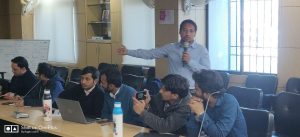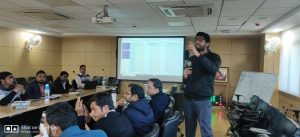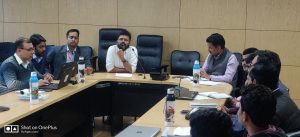 Training centre Manager Roles & Responsibility
The main pillar of DDU-GKY is the centre Manager, therefore we decided to conduct training for them.
NIRDR team conducted one day training session with discussion on way forward  to achieve   PPWS target and also enhanced the quality of Programme ..
Following  are the key points of training session :
1.Introduction to DDU-GKY
Key Stakeholders
2. Training Centre Infrastructure
Indicative roles and responsibilities of a centre manager
3.Activities of a Centre manager
4.Facilitation of DDR/Re-DDR
5.Operation Management
6.Centre Manager  Leadership Qualities
Discussion for way forward ….
NIRDPR team: Shri Vamshi, Shri Susheel & Ranghey Raghaw