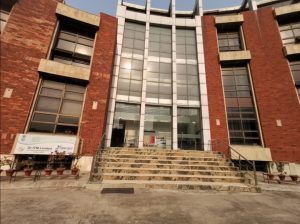 A physical inspection were conducted at DDU-GKY training centre of PIA namely Dr ITM Limited in Mohali, Punjab on 11-Nov-2020 via Kaushal Bharat Portal.
It has been observed that the PIA and candidates were following all the required and mandate norms for ensuring the successful implementation of DDU-GKY under COVID crisis.
NIRD&PR project officer, posted in the state of punjab conducted the detailed inspection and motivated the stakeholders to follow and maintain the hygienic environment within the premises.