SEEDAP – Society for Employment generation and Enterprise Development in Andhra Pradesh with Logistics Sector Skill Council has organised a Job Mela at Nellore, Andhra Pradesh under DDUGKY. It was conducted with complete adherence to COVID-19 Unlock guidelines.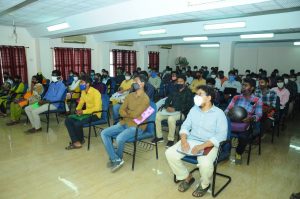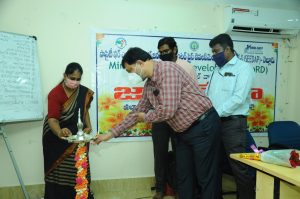 It started with an address note by SEEDAP Team, representative of NIRD&PR has motivated the unemployed youth and representative from Logistics SSC have briefed the purpose of the event during the pandemic. Employers have presented the details of positions vacant in their organisations. Total 267 Unemployed have attended to the event. One to One interviews were conducted by the Employers and youth have participated with enthusiasm and have performed to their potential.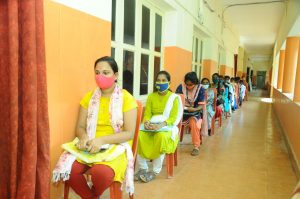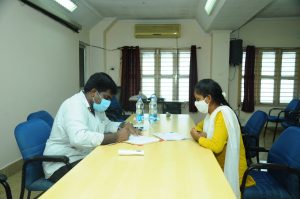 Green Tech India Pvt Ltd has offered the role of Trainee Operator with a Net salary of Rs.10,000 per month along with with other facilities including Food and Accommodation. 20 Candidates were selected through interview.
TVS Supply Chain Solutions Pvt LTd has offered the role of In-plant Logistic Executive with a Net salary of Rs.10,000 per month along with Rs 5000 extra allowances up to two months and Food in work place. 152 candidates were selected through interview.
12 candidates were selected by other employers.
Through the Job Mela a total of 184 unemployed youth were offered Jobs in Logistics Sector. Unemployed youth have thanked the District Administration for organizing such event by adhering to Social distancing and for giving them an opportunity to get Employment during these tough times.