Thredz Information Technology Solutions Pvt Ltd, a Project Implementing Agency in Andhra Pradesh has a Training Centre in Vijayawada, Andhra Pradesh. Its the only Training Centre acorss the nation offering DENTAL ASISTNAT Course under DDU-GKY. Centre is maintained with excellent infrastructure in Domain Lab with a passionate Trainer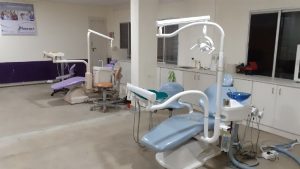 One Batch of Training was started on 3rd Jan'20; after completion of month of training there were many requests from the Dental clinic's in Vijayawada offering placements to the Trainees before completion of Training. Trainees were offered part time jobs in thier clinics where they can work after completion of thier daily classes.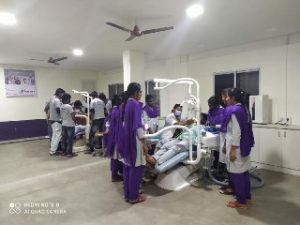 Hands-on practical sessions are being imparted to the Trainees regularly.
Currently there is a huge shortage of Dental Assistants and there surplus Dentists. Every dentist needs an assistant to perform. The training centre can produce a good quality Dental Assistants to the market who can be offered a handsome salary